New England Travel
Where to see fall foliage in Boston and across Massachusetts
Experts suggest more than a dozen of the best fall foliage destinations. Plus: Boston.com wants to know where you go leaf peeping.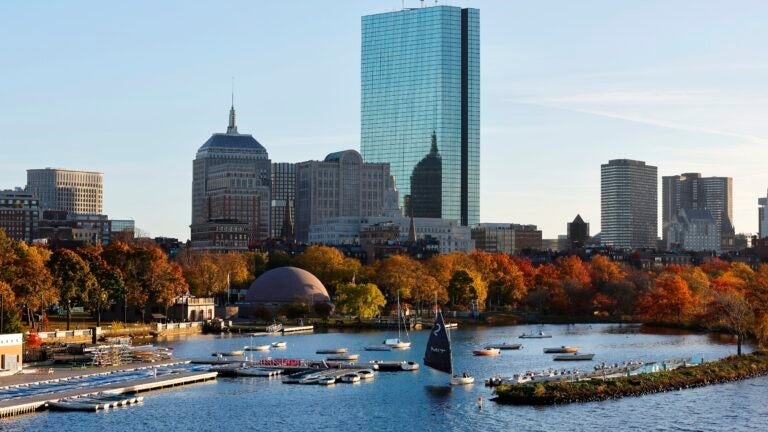 Massachusetts is an excellent place to see fall foliage because the state has diverse forests, according to Nicole Keleher, forest health director for the Department of Conservation and Recreation (DCR).
DCR oversees more than 450,000 acres in Massachusetts and manages the state parks.
"Here in Massachusetts, we're on that transition zone in southern New England," Keleher said. "So we have a really amazing color palette, a really diverse hardwood forest."
Ahead, local experts pick their favorite spots to view fall foliage in Boston and Massachusetts.
Best foliage spots around Boston: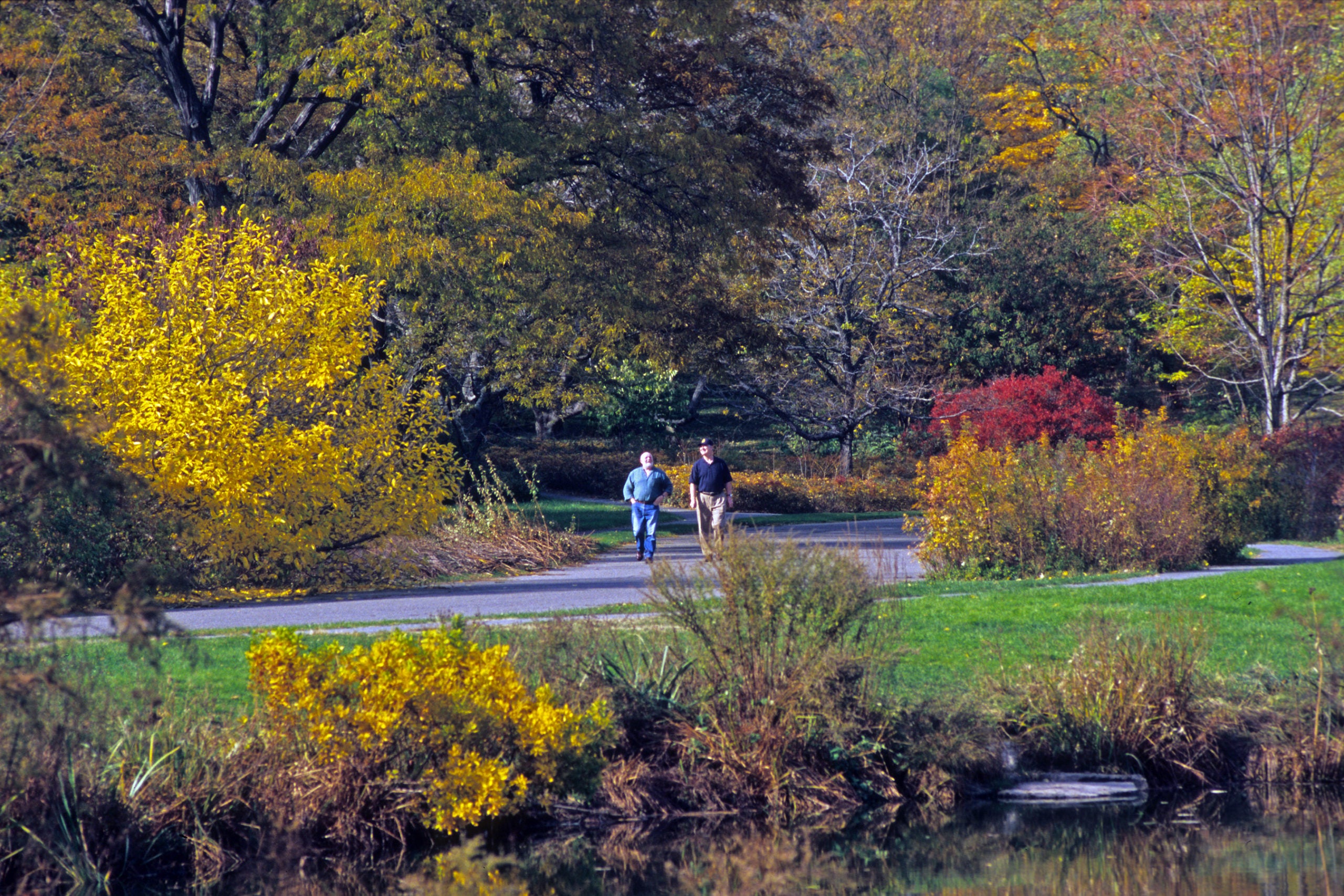 Boston Common, which Jim Salge, fall foliage expert for Yankee magazine, calls "the gem of the region," offers spectacular colors in the fall. You just have to wait for them..
That's because America's oldest public park is among the last in the region to change colors due to factors like elevation, proximity to water, and how the city cools, he said.
"Everybody else is done leaf-peeping all over New England — and sometimes the mountains even have snow — before Boston Common turns," Salge said.
But there's something extra special about the foliage once it arrives, he said.
"The colors are beautiful against the backdrop of the city," Salge said.
🍂
The Blue Hills Reservation just outside of Boston is an excellent place to admire fall foliage, Salge said.
"There's miles of hiking, great views, and opportunities to be a little more remote," he said.
Stretching across parts of Milton, Quincy, Braintree, Canton, Randolph, and Dedham, Blue Hills boasts 125 miles of hikes for all skill levels. Visitors can view the changing trees from the 635-foot summit of Great Blue Hill, the highest of the 22 hills on the 7,000-acre reservation.
🍁
Commonwealth Avenue is a favorite spot for Jenna Blum, New York Times best-selling author and co-founder/CEO of A Mighty Blaze."My favorite place to view fall foliage is right here on Commonwealth Avenue, which in autumn is an orange-gold tunnel of leaves," she told Boston.com.
🍂
Mount Auburn Cemetery in Cambridge, America's first garden cemetery, is an especially beautiful place when the leaves change, Salge said.
"There's a great diversity of trees in the arboretum," he said. "There's a lot of oak, which turns this beautiful flame-orange, flame-red. You just get this beautiful view over the city."
Visitors can also enjoy panoramic views of Boston from the 62-foot granite Washington Tower at the cemetery.
Great leaf-peeping destinations in Massachusetts: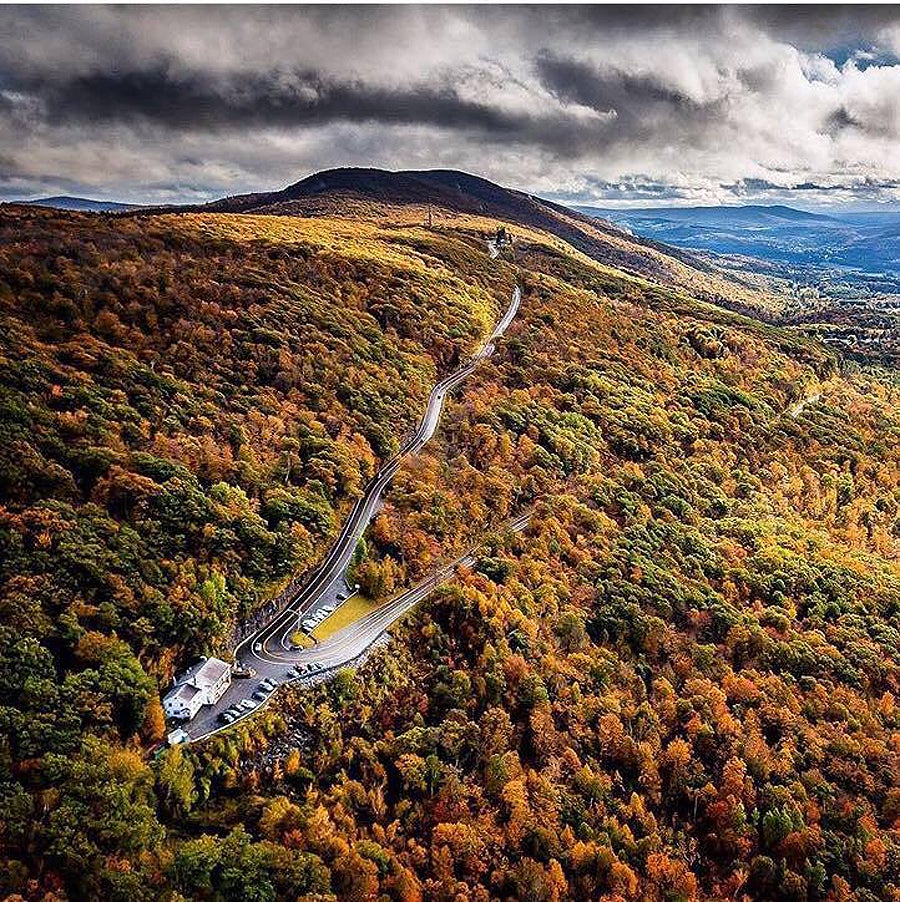 Borderland State Park in Easton offers gorgeous colors and the historic Ames Mansion to boot, said Amy Wilmot, regional interpretive coordinator for DCR.
"The grounds are beautiful," Wilmot said. "The mansion is surrounded by woods, so during peak foliage it's really just beautiful."
🍂
Over in Foxborough, F. Gilbert Hills State Forest, a 1,000-acre state forest with 23 miles of trails, offers great views, especially from its Acorn Trail, Wilmot said, where high spots offer an excellent foliage vantage point.
"Mother Nature is putting on her grandest art show," she said. "The fall really is a special time."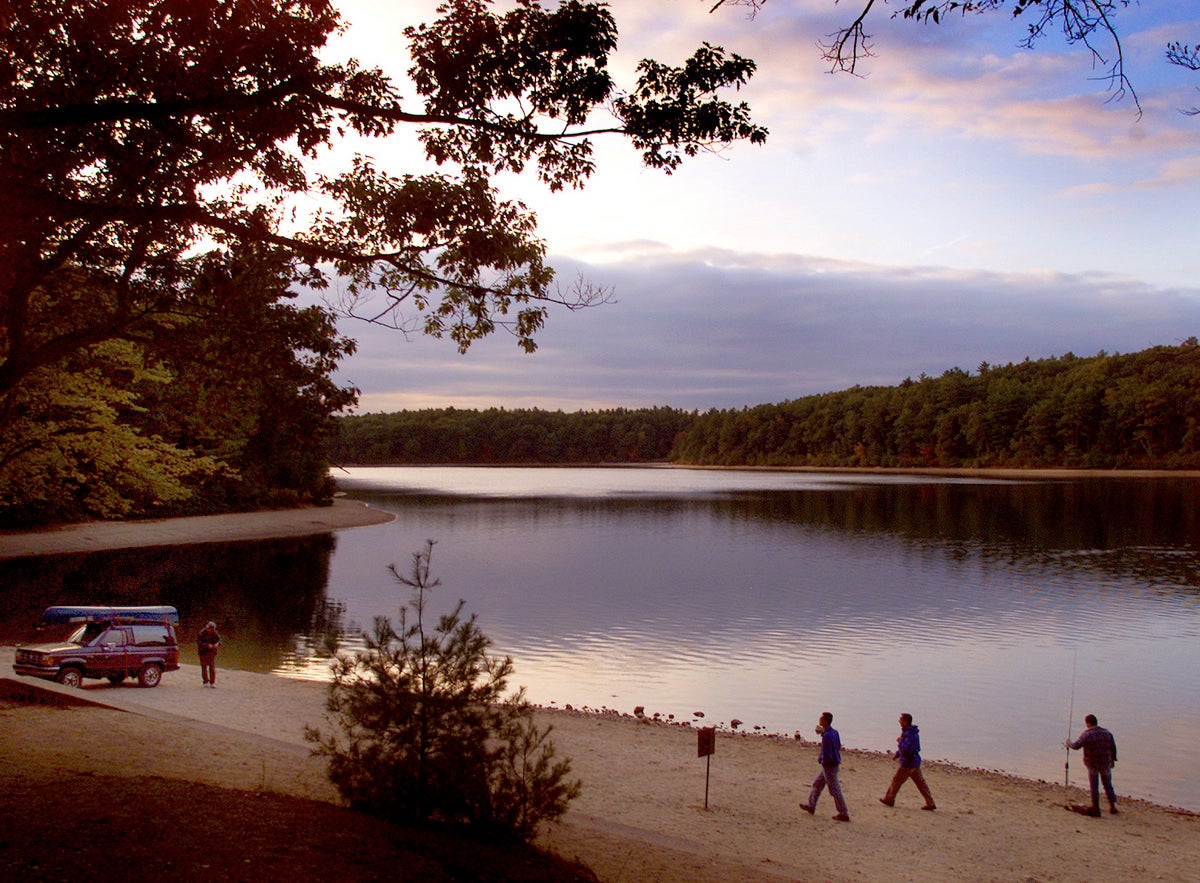 For great color, as well as plenty of history, head over to Walden Pond in Concord, Salge said.
"The pond is beautiful," he said about the historic spot made famous by Henry David Thoreau. "Walking around the lake takes an hour, and you can just feel the history there."
🍁
Pioneer Valley, an area of western Massachusetts, and Lenox, a town in the Berkshires, were both recently named among the best destinations in the U.S. for fall foliage by Country Living magazine.
Mount Sugarloaf is an excellent place to see gorgeous colors in Pioneer Valley, according to the publication, and Lenox has plenty of hiking and biking paths for "ultimate mountain leaf peeping."
In fact, the Berkshires in general were recently named among the top places to see fall foliage by U.S. News & World Report.
🍂
For a colorful, scenic drive, head to Calvin Coolidge Memorial Bridge in Northampton, recently named one of the 21 best places in North America to see autumn leaves by Architectural Digest.
🍂
Wompatuck State Park in Hingham is also a gem, Wilmot said.
"During peak foliage, it's a wonderful place not too far from the city to go and see the fall colors," she said.
🍁
It is well worth a trip to The Norcross Wildlife Sanctuary in Wales during the fall season, according to meteorologist David Epstein. The sanctuary is offering three autumn hikes this year on Saturdays during September and October."There are some great trails to explore in the 8,000 or so acres under preservation," he wrote in his fall foliage guide for Boston.com.
🍁
There are so many great places to view foliage across Massachusetts, said Keleher, who recommended checking out the following: Quabbin Reservoir, Blue Hills Reservation, Mount Greylock State Reservation, and Wachusett Mountain State Reservation.
Or grab your bike and get moving on a Massachusetts bike trail such as the Cape Cod Rail Trail or Norwottuck Rail Trail, she said.
---
We'd love to know: Do you have a favorite spot to go leaf peeping in or near Boston? Share your thoughts in the form below or send us an email at [email protected].
Tell us: What's your favorite place to go leaf peeping in or around Boston?
Newsletter Signup
Stay up to date on all the latest news from Boston.com