New England Travel
MBTA doubles October weekend service in Salem
Mayor Dominick Pangallo is urging visitors to take public transportation in October.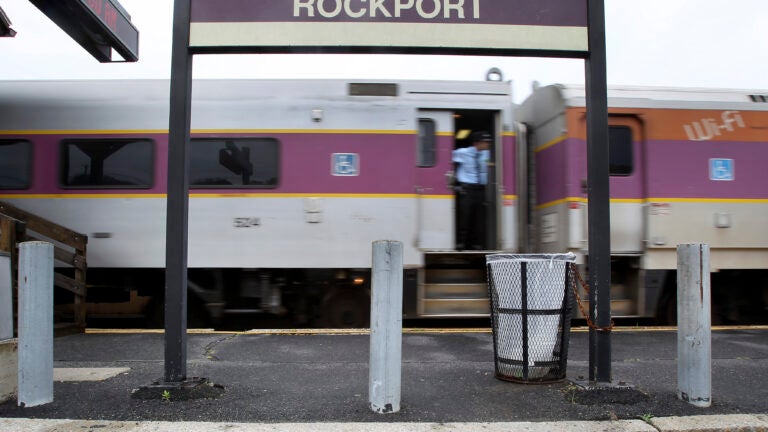 The city of Salem is expecting nearly 1 million tourists for its month-long Haunted Happenings festival in October, so the MBTA and Keolis Commuter Rail Services have doubled weekend service to and from the city.
Train frequency will increase to two trains an hour to and from Salem during the month of October, which is the city's most weekend commuter rail service ever, the MBTA announced in a press release.
During Haunted Happenings, travelers can expect 10 more inbound trains from Salem to North Station, with at least 10 trains after 6 p.m., according to the MBTA, as well as eight additional outbound trains from North Station to Salem, and seven more outbound trains from Salem to Beverly.
The ramped-up service will give passengers more flexibility, as trains will arrive to Salem from North Station about every 40 minutes throughout the day, according to the MBTA.
"Salem is the place to be this Halloween season for Haunted Happenings, and we're ready to bring you there with more weekend Commuter Rail trips this October than we've ever offered before to and from Salem," MBTA General Manager and CEO Phillip Eng said in a statement. "Mass transportation is a great way to travel, so leave the driving to us and enjoy Salem's festivities in Witch City. Thank you to our partners at Keolis for their ability to provide more convenient service for the public with this great fall schedule."
Weekend ridership on the Newburyport/Rockport line during last year's Haunted Happenings was at an all-time high, exceeding more than 400 percent of the pre-COVID ridership, the MBTA reported.
Salem Mayor Dominick Pangallo is urging city visitors to take public transportation.
"Because we don't have enough parking to accommodate the number of visitors who visit, though, we strongly encourage visitors to consider alternative ways to travel to our city," Pangallo said in a statement. "There will be an increase in Commuter Rail trains throughout the month of October, as well as passenger capacity on our ferry to and from Boston. So, this October, take the train, take the ferry, come by bike, or come by broom — but leave your car at home. You'll have a much more enjoyable visit!"
In September, the MBTA and Keolis announced the extension of late-night service on weekdays and weekends beginning on October 2.
"Passengers looking to attend evening events in Salem can benefit from late weekday and weekend trains," officials wrote.
The last weekday outbound train in the fall/winter schedule departs North Station at 11:50 p.m., 50 minutes later than the spring/summer schedule. The last weekend inbound train to North Station departs Salem at 12:35 a.m., nearly two hours later than the summer schedule.
With the the $10 Weekend Commuter Rail Pass, passengers can enjoy unlimited travel on the commuter rail for $10 on weekends. Travelers should note that for Indigenous Peoples' Day on October 9, the MBTA will operate a regular Monday weekday service.
The MBTA schedule is available online at MBTA.com/CR.
Need weekend plans?
The best things to do around the city, delivered to your inbox.