Restaurants
3 of America's most scenic restaurants are in Massachusetts, according to OpenTable
Drink in the view as you enjoy your meal.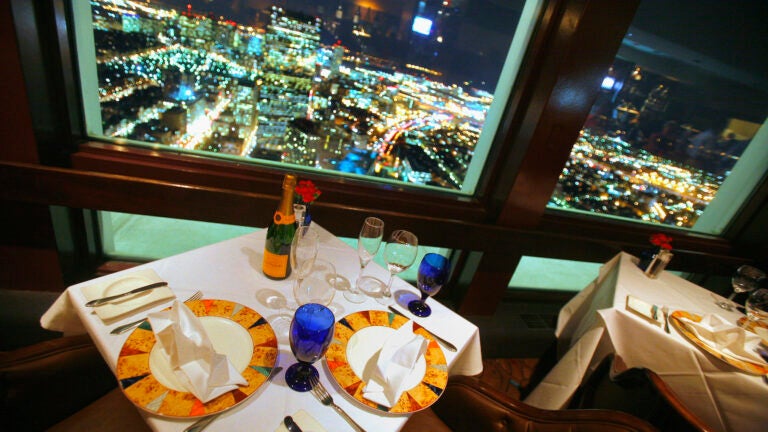 If you have an appetite for food paired with picturesque backdrops, these three Massachusetts restaurants will fit the bill, according to OpenTable.
The online reservation company released its list of the 100 most scenic restaurants in America for 2018, and these Bay State eateries made the list: Legal Harborside Floor 1 in the Seaport District, Top of the Hub in the Prudential Tower, and Ocean House Restaurant in Dennisport, which made the list for the second-consecutive year.   
"We know a memorable meal is as much about the ambiance as it is about the food," Caroline Potter, OpenTable's chief dining officer, said in a statement. "This year's list represents an immense variety of restaurants that not only offer an exceptional meal but also feature breathtaking views that enhance the experience for locals and travelers alike."
To create the tally, OpenTable said it looked at more than 12 million reviews, collected between June 1, 2017, and May 31, 2018, for more than 28,000 restaurants across the country. In order to be considered, restaurants needed a minimum "overall" score and number of qualifying reviews. Those that made the cut were then ranked based on the percentage of reviews where "scenic views" was selected as a special feature.
Three other New England spots also nabbed places on the list: Boat House Waterfront Dining in Tiverton, Rhode Island, and Simon Pearce Restaurant in Quechee, Vermont, both renewing their slots from 2017, and The Mooring Seafood Kitchen & Bar in Newport, Rhode Island.