Restaurants
This is the only New England spot on Eater's 38 essential restaurants list
Surprise! It's not in Portland.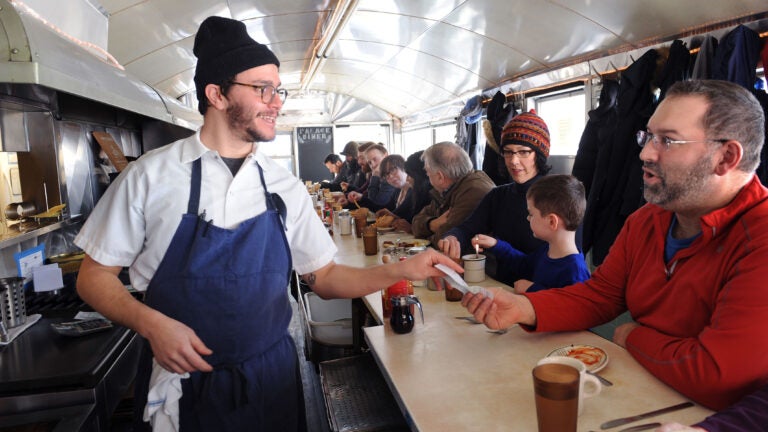 On Tuesday morning, Eater released its annual America's 38 Essential Restaurants, a definitive guide to dining around the country authored by the website's national restaurant critic, Bill Addison. The 2018 edition featured 17 newcomers and 21 returning favorites, but only one — that's right, one — restaurant came from New England.
Palace Diner in Biddeford, Maine, was the sole representative from our fair part of the country, and Addison had some fine words for the casual eatery that serves breakfast and lunch at a 15-seat counter.
"Eating here haunts me: I can't find better light, lemony, buttery pancakes, or a more precisely engineered egg sandwich, and theirs is the only tuna melt I ever hunger after," he wrote. "Location plays a charming role: Sleepy but quickly burgeoning Biddeford, Maine (also home to Rabelais, one of the country's finest food-focused booksellers), sits about 20 miles south of Portland. It's all worth the trek."
The small diner (which bills itself as Maine's oldest) is housed in a 1927 Pollard train car, and is known for its towering pancakes and popular tuna sandwich.
Still: No love for Portland, which was named Bon Appetit's 2018 Restaurant City of the Year? Eventide Oyster Co. landed on Eater's 38 Essential Restaurants in 2016 and 2017 but seems to have fallen by the wayside, and the last time a Boston-area restaurant made the list was in 2016, when Sarma received a nod.
Boston's lack of accolades has been in the news lately, with Devra First at The Boston Globe interviewing national food writers to discover why the city wasn't making an impression (many said the restaurants here lacked a particularly strong narrative), and Amanda Kludt at Eater calling the city "boring." Better luck next year?
Check out the complete list of America's 38 Essential Restaurants here — and in the meantime, keep supporting (and spreading the word about) your favorite New England restaurants.