Restaurants
TripAdvisor users say these 2 local restaurants are among the best in the U.S.
Clover Food Lab and Bostonia Public House earned nods from the travel website.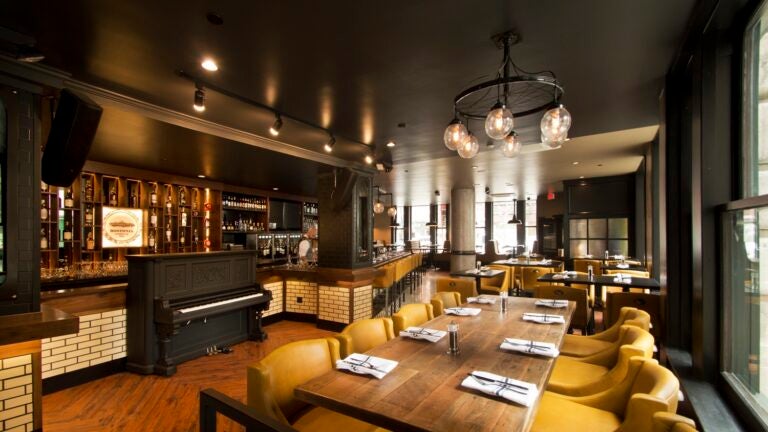 TripAdvisor users picked two local restaurants as the top in the nation.
Clover Food Lab in Cambridge ranked No. 23 among the top 25 fast casual restaurants in the U.S., and Bostonia Public House downtown ranked No. 25 on the top 25 everyday dining restaurants in the U.S. as part of the website's 2019 Travelers' Choice Awards for restaurants. The lists were released on Tuesday.
"Based on a full year of TripAdvisor reviews, these restaurants were consistently given high ratings and praise by diners across the globe," TripAdvisor wrote in a press release.
The No. 1 everyday dining restaurant is Pane & Vino in Miami Beach, Fla., and the No. 1 fast casual restaurant is Earl of Sandwich in Orlando, Fla., which is a franchise location.  
The everyday dining restaurants that made the cut are "restaurants that provide great meals for any occasion and don't break the bank," according to TripAdvisor. Bostonia Public House, located inside the 1902 Board of Trade Building in Boston's Financial District, bills itself as "an elegant renewal of a classic meeting place that celebrates the history, traditions, and people of Boston." The restaurant has an exposed kitchen, a 110-foot walnut bar, and serves "refined-rustic" cuisine, according to its website.
The fast casual restaurants on the list "offer high-quality meals at a great value to diners on the go," according to TripAdvisor. Clover Food Lab, a fast casual vegetarian chain that MIT grad Ayr Muir launched in 2008 as a food truck, sources its menu from local farmers. It was the first local business to offer the Impossible Burger, a plant-based product that imitates the texture and taste of meat. The restaurant, headquartered in Cambridge, now has several locations in the city and beyond.
The TripAdvisor rankings were determined by the quantity and quality of restaurant reviews gathered over a 12-month period.