Restaurants
These 2 New England restaurants are 'hidden gems,' according to Tripadvisor users
One is in Massachusetts.
The secret is out at two "under-the-radar" New England restaurants, thanks to Tripadvisor users.
The Needham-based travel site revealed its Best of the Best Restaurants on Wednesday as part of its 2023 Travelers' Choice Awards and named a Massachusetts and Maine restaurant among the best 25 hidden gems in the U.S.
The Barn Bowl & Bistro, an American-style bar restaurant in Oak Bluffs on Martha's Vineyard, ranked No. 11, and The Travelin Lobster, a fisherman-owned seasonal restaurant in Bar Harbor, Maine, ranked No. 18 on the list. The No. 1 hidden gem in the land is Cookie Dough Monster — Burgers & Shakes in Tennessee.
Hidden gems are restaurants "that earn their under-the-radar status. (If you know, you know—and now you do.)," Tripadvisor wrote.
The Barn Bowl & Bistro, which doubles as a bowling alley, is beloved for its shrimp tempura, burger, and prime rib, according to Tripadvisor. The Travelin Lobster serves up freshly caught lobster and other dishes. Neither restaurant takes reservations.
The Best of the Best Restaurants awards are broken up into seven categories this year: fine dining, date night, everyday eats, quick bites, hidden gems, family-friendly, and vegetarian. The winners span six continents and 58 countries.
"This year's Travelers' Choice Restaurant winners — whose diversity and geographic reach reflect the fact that the last remaining pandemic-era travel restrictions have lifted — are especially exciting," Sarah Firshein, head of editorial at Tripadvisor, said in a statement. "We know Tripadvisor travelers seek out first-hand intel and guidance, and that's exactly the spirit of these lists: All of our winners were selected not by professional food critics or editors, but by real diners who have left their feedback on Tripadvisor within the past year."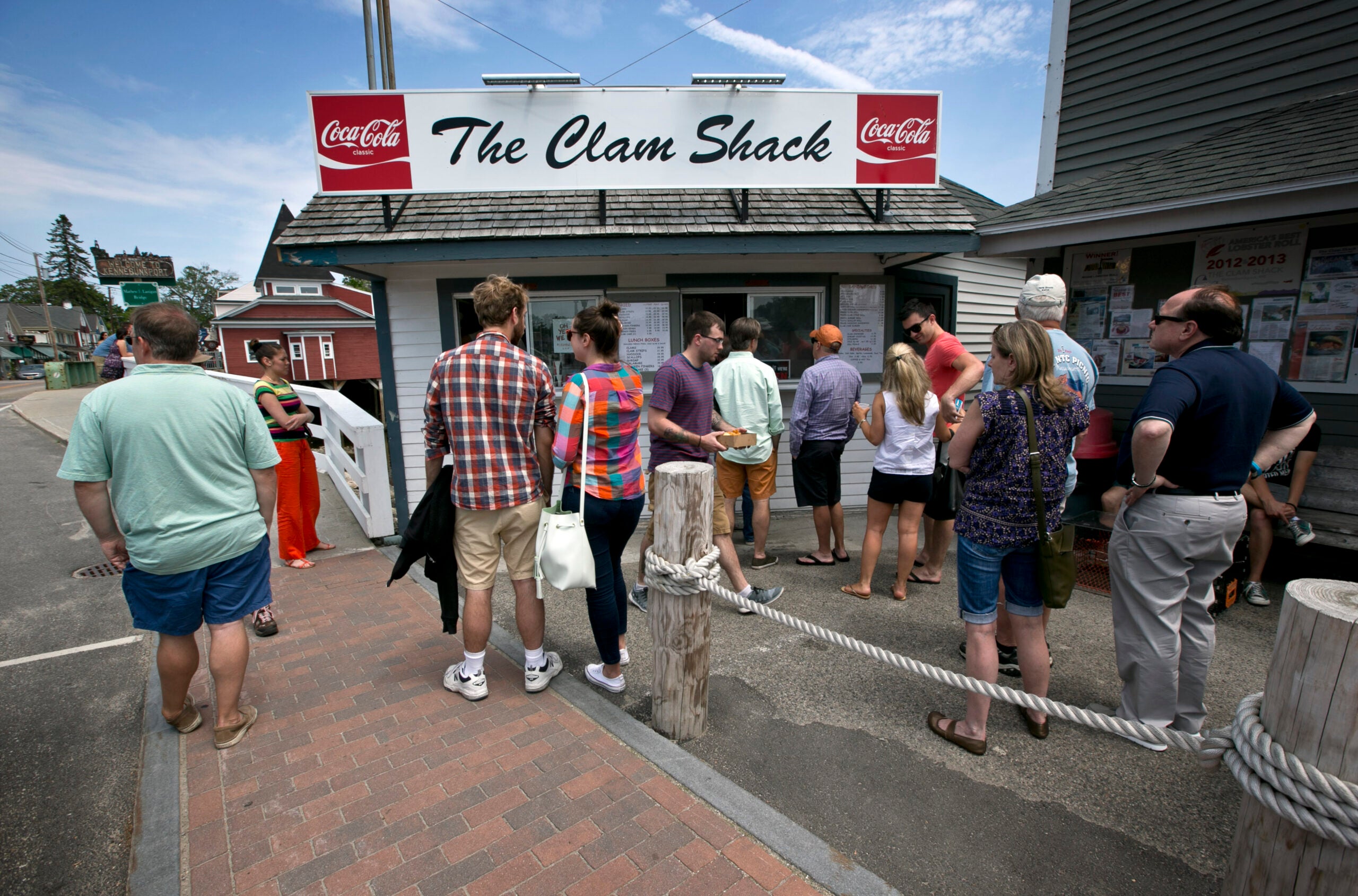 Five other New England restaurants were recognized among the best of the best.
The Silver Fork in Manchester, Vermont, ranked No. 5 on the U.S. lists for best fine dining and best date night restaurants. Hen of the Wood in Burlington, Vermont, also made the fine dining list at No. 19 and Franny's Bistro in Camden, Maine, ranked No. 8 on the date night list. The top fine dining restaurant went to Le Bernardin in New York City, and the top date night restaurant is Hot Tin Roof in Key West, Fla.
For best everyday eats in the U.S., Via Emilia in Mystic, Conn., ranked No. 23 (Doc Ford's Rum Bar & Grille — St. Pete Pier ranked No. 1). For best quick bites, Clam Shack in Kennebunk, Maine, ranked No. 25 (Bleecker Street Pizza in New York City ranked No. 1).
The 2023 Best of the Best Restaurants lists were determined based on the quality and quantity of traveler reviews and ratings for restaurants on Tripadvisor collected between June 1, 2022, and May 31, 2023. Fewer than 1% of Tripadvisor's eight million listings are awarded Best of the Best, the site noted.
Need weekend plans?
The best things to do around the city, delivered to your inbox.