Travel
Toronto's East End, a vibrant, multicultural area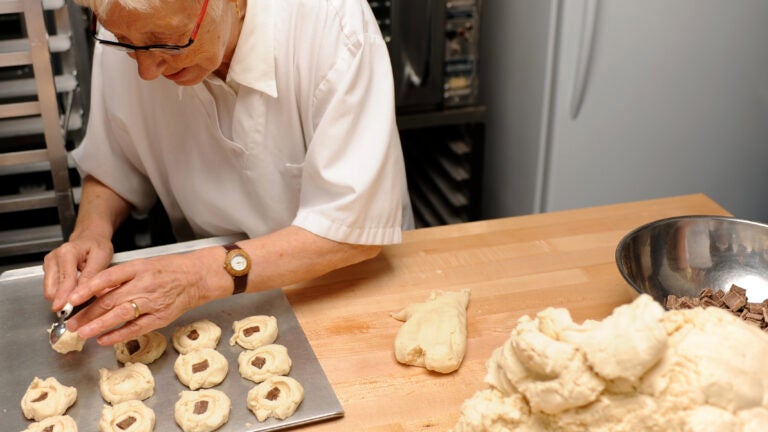 TORONTO — When I first visited Mary MacLeod's Shortbread on Queen Street East 15 years ago it was isolated in a part of the city that didn't get much traffic. MacLeod baked the best shortbread cookies in the city and shipped them around the world. Now the East End is hot and the world is coming to her.
MacLeod, 78, never regretted her move from a tonier area of Toronto and relishes the multicultural neighborhood as much as her customers do her baked goods. "The area has changed so dramatically and is so vibrant. I heard that there are about 97 languages spoken around here,'' she said.
I moved here about the same time as MacLeod and these days I guide friends around the area.
Our first stop is Bonjour Brioche, the celebrated bakery cafe on Queen Street East. It makes the best French toast, with real French Canadian maple syrup. Fruit and custard desserts tempt from atop the antique wooden counters. I know I've given in to many a lemon tart.
Queen Street offers an array of stores, each with its own personality. In Olive and Olives bottles of the liquid gold line shelves; Ambiance Chocolat entices with hand-made chocolates and velvety mousse; across the street, Rouge Gallery displays works by established and new artists. For a salute to all things British, Empire by Bullet stocks teas, jams, chutneys, and biscuits. The queen rules here: Her face graces wall hangings, porcelain ware, even small dolls.
At the Leslieville Cheese Market, a few blocks farther east, try their outstanding grilled cheese sandwiches, or for a higher protein count, the signature beef brisket sandwiches at Leslieville Pumps General Store and Kitchen. Visit Bobette and Belle with its delicately designed wedding cakes. Lovers of colorful meringues and cupcakes can find true happiness here.
Enough food? Stop at Thrill of the Find for a bit of shopping. The owner caters to the second-hand clothing crowd that knows a thing or two about high-end labels. Finds might include Hermès scarves, St. Laurent slacks, Gucci bags, all at third- or fourth-hand prices. At Gadabout, just a few stores away, the owner's tastes are more eclectic. The store is stuffed with gems that take a bit more digging to unearth.
Need a pick-me-up? The family-run Leslieville Diner  has great hamburgers and egg specialties, and if you're lucky you might score their creamy rice pudding on Tuesdays.
Head north along Logan or Carlaw streets through the lovely Withrow Park. Pick up some fresh local farm produce or catch a play performed by the company Shakespeare in the Ruff. A short side trip onto Jones Street will bring you to the city's second-oldest Jewish cemetery dating to 1883. Access to this historic resting place is with a key that is kept by a neighbor two doors away. Just knock on her door.
Next is Danforth Avenue, the original center of Greek life in the city. The area is far more multicultural now but mixed in between specialty shops, tea rooms, pubs, and the popular Danforth Music Hall are the souvlaki stands and baklava shops. Each August a million plus people come for The Taste of the Danforth, a weekend of food and festivity, and the largest street festival in Canada. My picks for Greek restaurants are Pan, Pantheon, and Mezes.
If you're craving sugar, stop by Suckers Candy Co.  for Curly Worlies from the United Kingdom, caramel weaves smothered in chocolate. Keeping with the multicultural area, the shop has candies from countries as far-flung as Brazil, Mexico, and Finland.
The East End extends through several culturally diverse areas: one of Toronto's several Chinatowns; Vietnamese and Thai, flourishing on Gerrard; and farther east still, little India. A stroll or bicycle ride along the boardwalk of the Beaches area is a popular pastime.
Don't leave the East End until you travel south of Danforth along Broadview. People pay big bucks to board tourist buses to view probably the best vista in Toronto at Riverdale Park. Bordering the once mighty Don River, the park is home to tennis courts, public pools, jogging lanes, and soccer fields. Each morning members of the older Asian community practice tai chi around the bronze statue of Dr. Sun Yat-Sen, first president and founding father of the Republic of China.
But visit just before sunset. Sit on the benches at the crest of the hill or under any number of graceful trees. Across the street savor a cup of coffee or a lemonade at Rooster Coffee House, with its welcoming patio. It's the best place to view Toronto's skyline, with the majestic CN Tower standing sentinel over the glowing city.