Travel
Watch Baby Lions Take a Swim Test at Smithsonian's National Zoo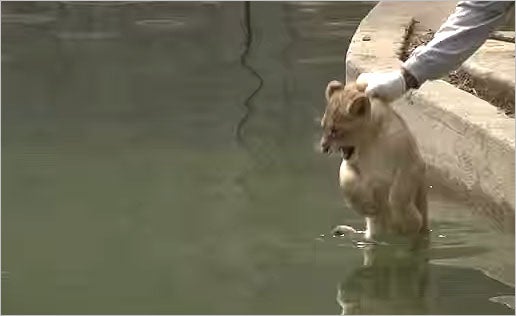 The next time you ooh and ahh over baby lions at Smithsonian's National Zooin Washington D.C., you'll know they had to swim their little hearts out to earn a place there.
Every baby lion has to pass what's called a "swim reliability'' test before they go on exhibit. The lions must prove to the animal care team that they can swim to land and pull themselves out of the pool.
Check out how these adorable 2-month-old African lion cubs did when they were put to the test.