Top Five Flyer Complaints
When TripAdvisor asked more than 4,300 travelers their biggest gripe about flying, here's what the top five complaints were.
5. Loud and crying children (32 percent complained about this — 42 percent of them said they'd pay to sit in a child-free section).
4. Long security lines (35 percent detested this).
3. Unpredictable flight delays (45 percent were frustrated by this).
2. Costly airline fees and ticket prices (66 percent loathed this).
1. Uncomfortable seats and limited legroom (73 percent hated this).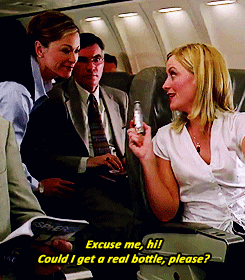 The complaints were collected for TripAdvisor's annual air travel survey. According to the site, travelers complain year after year about uncomfortable seats, fees, and costs. Despite the complaints, 93 percent of travelers are expected to fly this year, up from 89 percent last year.