Travel
Boston's Hood Milk Bottle Quirkiest Landmark in America?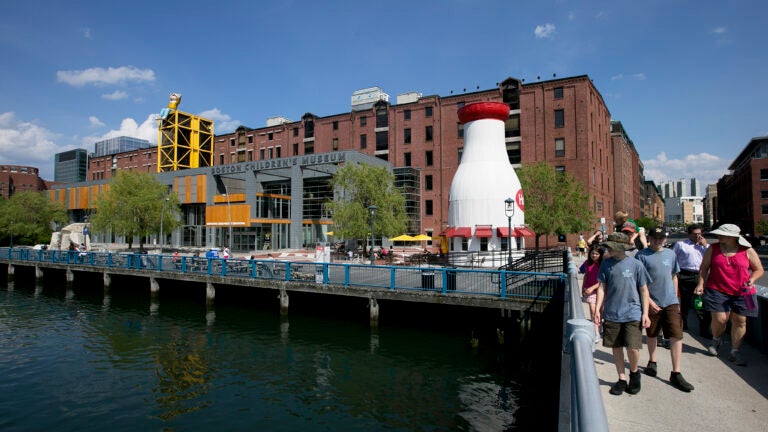 Is the Hood Milk Bottle at the Boston Children's Museum the quirkiest landmark in America? You can help decide.
USA Today is asking readers to vote on the top 10 quirky landmarks across the land in its "10Best Readers' Choice'' awards. And Boston's iconic Hood Milk Bottle is in the running.
The bottle, built in 1934 by Arthur Gagner, was used to sell his homemade ice cream on Route 44 in Taunton. Decades later it was abandoned and in need of repair. Then Hood purchased the bottle, renovated it, and donated it to the Boston Children's Museum. It made its trek by barge to Fort Point in 1977 in what's known as the "Great Bottle Sail.'' The bottle is 40 feet tall and weighs 15,000 pounds. For the curious, it would take about 58,620 gallons of milk to fill it!
"These quirky landmarks are part of what makes America great!'' writes USA Today.
As of this writing, a larger-than-life cowboy named "Big Tex'' in Dallas is in the lead, and the runners-up are "Carhenge,'' a series of 38 Stonehenge-like vintage American cars in Nebraska, and "Longaberger Home Office,'' an office building shaped like a huge picnic basket in Ohio.
Voting will remain open until June 23 at noon. So start voting, Boston! That is, unless you want to get beaten by a big cowboy. See all entries and cast your vote.