Travel
Boston Is Thankful Too, No Matter What Shutterfly Says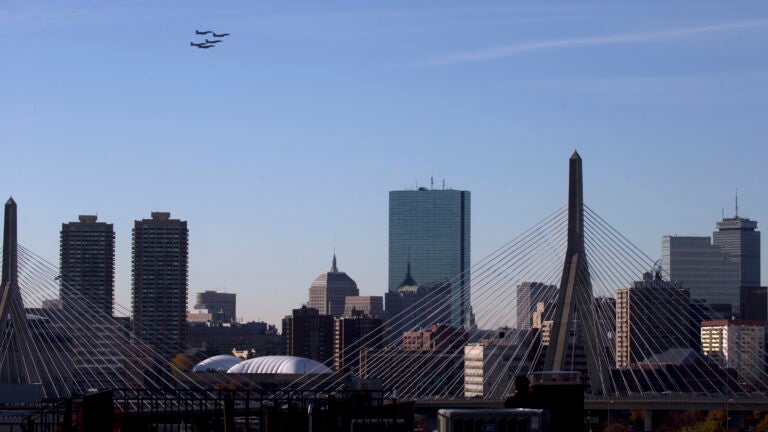 Ah, November — the month when people size up the good parts of their lives and say thank you, from grateful Facebook posts to Tweets hashtagged "#blessed.'' It's all very sweet and loving.
But the folks at Treat by Shutterfly had to shove the rainbows and kittens aside to create a ranking of America's gratitude. Because every emotion has to be put into a list, right?
Treat determined the top 10 most thankful cities across the U.S. Boston didn't make the cut. You couldn't just read the thank yous and be happy, Treat?
Nope. Instead, the company counted how many "thank yous'' were tweeted per hour in each metropolitan area. The most grateful city in the land is apparently Oakland, California (1 in 77 people), followed by Fort Worth, Texas (1 in 120 people), and Los Angeles (1 in 273 people).
Well, we had no trouble finding thankful Bostonians on social media. And if we had more time to devote, we'd surely find that at least 1 in 457 Bostonians say thank you per hour (the amount we'd need to bump Oklahoma out of the No. 10 spot). No doubt about it.
To bolster our evidence, we present to you the following 10 Bostonians and why they are posting "thank you'' on Twitter this month.
Mayor Marty Walsh paid his respects to the Elizabeth Stone House, a Boston shelter for women:
[fragment number=0]
[fragment number=1]
Chris Weithman is thankful for social media keeping her up to date on this week's F-15 flyover:
[fragment number=2]
[fragment number=3]
KatLarson17 is thankful for being noticed by a fellow member of the Twittersphere:
[fragment number=4]
Catherine Sabatino is thankful for veterans and for patriotic Boston businesses; she captioned this Instagram pic "As it should be. #thankyou #veteransday #Thinkingcup #boston''
[fragment number=5]
Sometimes it's the little things. Taylor Mack C was grateful to hear an Ed Sheeran song on the radio:
[fragment number=6]
Dana Mikaelian actually thanked the often-mercurial New England weather:
[fragment number=7]
[fragment number=8]
WATD host Kevin Tocci was on his best behavior while wooing superstar Taylor Swift over Twitter:
[fragment number=9]
A Twitter user named Yas had some advance thank-yous for people who would help support her school's fundraiser for Boston Children's Hospital:
[fragment number=10]
[fragment number=11]
The New England Museum Association shouted out its conference sponsors:
[fragment number=12]
[fragment number=13]
And even though the season is over, Tabithaaa wants to give props to the Red Sox:
[fragment number=14]
[fragment number=15]