Travel
Free Coffee Around Boston Today! Find Out Where to Go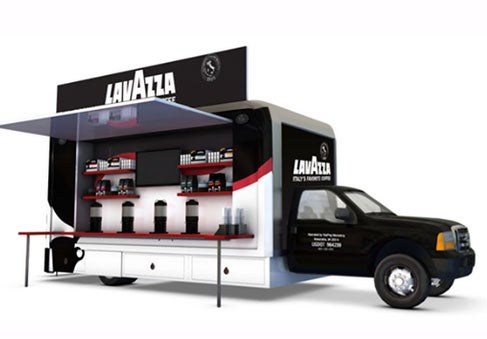 Coffee lovers, keep your eyes peeled: Italian coffee company Lavazza is driving around Boston and offering free java.
Lavazza, which bills itself as "Italy's Favorite Coffee,'' will dole out joe from its mobile cafe from Thursday through Monday. The coffee will be brewed from K-Cups—let's hope those Keurig machines don't fail!
[fragment number=0]
[fragment number=1][fragment number=2]The truck will make stops across the city, as well as in Watertown and Hingham. Given that temperatures are supposed to drop this weekend, Lavazza's promotional tour is perfectly timed—not that Boston needs an excuse to drink coffee.
Here's a list of the truck's scheduled stops, according to the company's Facebook page.
Friday: 7 a.m. to 10 a.m. — Copley Square (on Boylston Street)
11 a.m. to 2 p.m. — Harvard Square (23 JFK St., Cambridge)
Saturday: 8 a.m. to 10 p.m. — Stop and Shop on Watertown Street in Watertown
11 a.m. to 1 p.m. — Canal Street near TD Garden
2 p.m. to 5 p.m. — Copley Square (Boylston and Dartmouth Streets)
Sunday: 11 a.m. to 3 p.m. — Boylston Street between Gloucester Street and Clarendon Street
4 p.m. to 6 p.m. — Stop and Shop in Hingham (400 Lincoln St.)
Monday: 7 a.m. to 10 a.m. — South Station (corner of Summer and Atlantic)
11 a.m. to 2 p.m. — Harvard Square