Travel
Channel Your Inner Katniss and Sling a Bow on Your Next Vacation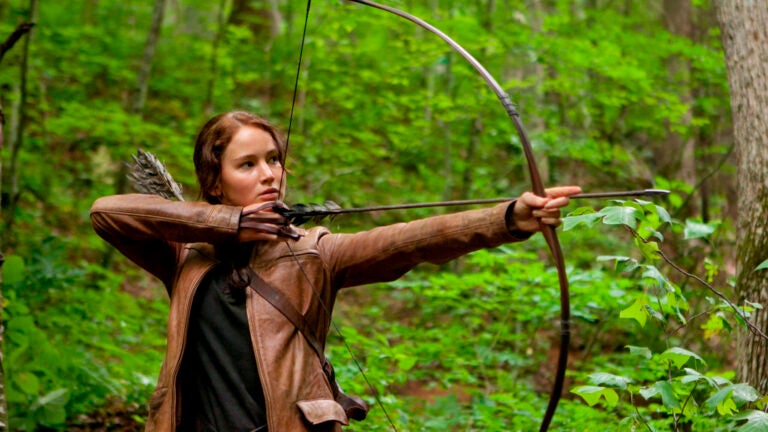 Katniss Everdeen (played by Jennifer Lawrence) brings her bow back to theaters today for the third "Hunger Games'' movie, "Mockingjay: Part 1.'' How many of you secretly wish you could shoot arrows with her precision?
Archery outposts around the world have experienced a boost in interest since the first "Hunger Games'' film premiered in 2012. Here are some places where you can learn how to shoot, whether you want to plan a day trip here at home or work some archery into your next vacation.
Just consider yourself warned:
[fragment number=0]
Stepping into Katniss' shoes while on vacation isn't hard to arrange.
If you are spending time in Sin City and want to take a break from the slot machines, head to Pacific Archery , which offers indoor shooting lanes, private lessons, and even birthday parties. Call the facility for pricing.
For a break from the Disney World madness, check out Joseph Steed's Archery , which is only 30 miles from Orlando, Fla. A two-hour class will cost $50.
Dragon Archery Centre, set in England's picturesque countryside, has great ratings on TripAdvisor. And, as a bonus, you get to shoot dinosaurs during its two to three hour sessions. The range is suitable for ages 8 and up and costs $45 for adults and $28 for kids under 17.
Perhaps you'd rather channel your inner Katniss closer to home. How about a day trip?
USA Archery, the governing body for the Olympic sport of archery, has seen its membership double since Katniss came on the scene. It runs 21 clubs in Massachusetts, 7 clubs in New Hampshire, 4 clubs in Rhode Island, 10 clubs in Connecticut, 2 clubs in Vermont, and 7 clubs in Maine.
Feeling intimidated? We'll leave you with this.
[fragment number=1]