Travel
This Woman Will Travel the World for Free, Thanks to Her Name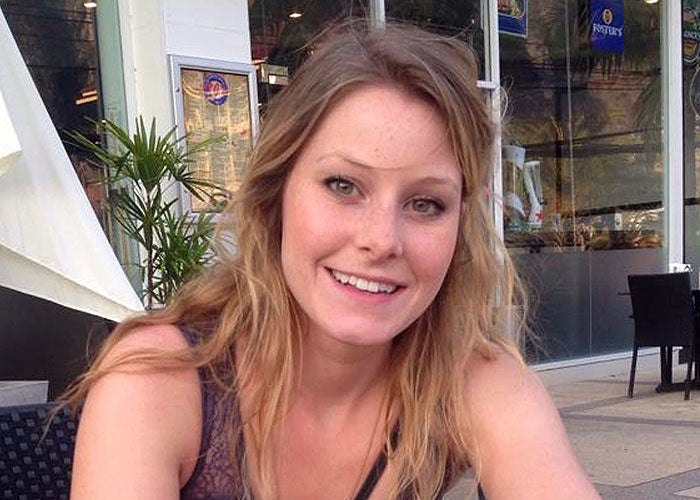 A Canadian woman will leave Sunday for a free trip around the world. She'll spend Christmas in Milan and then jet off to Prague and Paris. She'll ring in 2015 in Bangkok and then flit over to New Delhi before returning to Canada January 8.
Why is the trip free? Simply because of her name.
In March, Jordan Axani, a 28-year-old Canadian man, booked a trip around the world for himself and his girlfriend Elizabeth Gallagher.
Then they broke up.
Axani found himself stuck with non-transferable airline tickets in his ex-girlfriend's name and no one to travel with. What's a guy to do? Find another woman with a Canadian passport and his ex-girlfriend's name so the tickets won't go to waste, of course!
And so the hunt for another Canadian named Elizabeth Gallagher began. Axani posted the following on Reddit in November:
"Are you named Elizabeth Gallagher (and Canadian)? Want a free plane ticket around the world?''
Read his entire Reddit post. And, surprise surprise, his search went viral. News outlets across the globe picked up the story and the hashtag #elizabethgallagher made the rounds on social media.
"We heard from hundreds of people who wanted to change their name to Elizabeth Gallagher from around the world,'' Axani told CBC News. "Then we heard from many many Elizabeth Gallaghers globally. When we get down to Canadian Elizabeth Gallaghers, there were 18.''
The finalists completed a questionnaire and conducted a Skype interview with Axani.
Axani chose Elizabeth Quinn Gallagher, 23, from Nova Scotia on Wednesday. She had reached out to him on Twitter. Here is the tweet that changed her life:
[fragment number=0]
Axani chose Gallagher because he admired her goal of becoming a social worker and the fact that she volunteered at a homeless shelter, reports CNN.
"He seems nice enough,'' she said to CBC News. "He seems like someone I could get along with and have a lot of fun with.''
She also liked the fact that Axani founded a charity, inspired by this experience, called A Ticket Forward. The charity, which launched this week, aims to send "deserving people on a trip of a lifetime,'' according to the website. Axani asked folks to send in stories about why they deserved a trip. He received hundreds of applications and chose four beneficiaries he hopes to help travel using the crowdfunding platform CrowdRise. As of this writing, he's raised $2,390 for their trips. He chose a cancer survivor in California, a single mom with an autistic child in New York, and two women from Canada who overcame abuse and violence.
So what will he expect from Gallagher on the trip?
"I am not looking for anything in return. I am not looking for companionship, romance, drugs, a trade, or to take selfies with you in front of the Christmas Market in Prague,'' Axani wrote on his Reddit post. "If you feel compelled to toss me a couple hundred bucks, great. Really the only thing I ask for is that you enjoy this trip and that it bring you happiness.''
The duo will depart from New York City on Sunday, Dec. 18. And, thanks to Marriott International, they'll have separate bedrooms at each location. The hotel offered up rooms at each leg of the trip after learning Axani had not booked any yet due to the break up, according to Daily Mail.
The question now is, will Canadian Air Transport Security Authority allow Gallagher to fly? The switch is certainly not a secret.
[fragment number=1]
According to CNN, they've been mum about it so far.
Many have posted to social media that they hope this story becomes a rom-com. Well, Gallagher, it seems, is spoken for. She has a boyfriend, according to Daily Mail, who reportedly isn't all too thrilled with his girlfriend's trip. Shocker.