Travel
Do You Know About These 5 Secret Places Around Boston?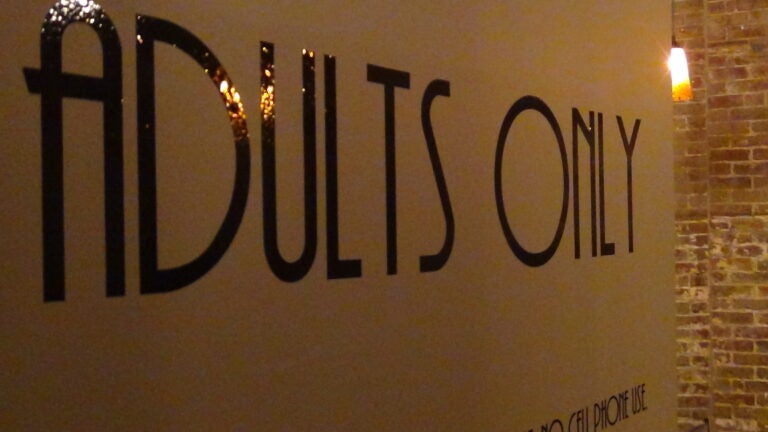 Boston and its surrounding areas are full of secret places. You just need to know where to go.
Do you know that craft cocktails are served behind a red door in Somerville? Or that there's a 20-seat steakhouse tucked away inside another restaurant in Boston? Or that there's secret pizza waiting for you in Cambridge, if you just know to ask?
The Massachusetts Office of Travel & Tourism shared five Boston-area secrets with us. Which are you excited to explore?
The Red Door
Have you ever seen this red door in Union Square in Somerville? It's the door to Back Bar. According to the Massachusetts Office of Travel & Tourism, "Finding the door can be somewhat of a challenge.'' Hint: It's down an alley. Walk inside and you're standing in an industrial-designed craft cocktail bar. Stop by daily between 4 and 6 p.m. for "Genius Hour,'' when the bar offers free Wi-Fi so you can finish up your workday, cocktail in hand. You're welcome.
Back Bar, 7 Sanborn Court, Union Square, Somerville. www.backbarunion.com.
Books and … Tea?
Did you know you can sip tea at the Boston Public Library every Wednesday, Thursday, and Friday between 2 and 4 p.m.? "Even Boston natives do not know about the secret afternoon tea party in The Boston Public Library,'' says the Massachusetts Tourism Board. For $32, guests munch on tea sandwiches made of wild mushroom butter and watercress, cucumber and hard egg yolk on pumpernickel, and more. There are also scones and petit fours available. Teas range from Earl Grey to Herbal Chamomile to Organic Darjeeling. Ask about the holiday tea, offered through January 2.
The Catered Affair at the Boston Public Library, McKim Building, 230 Dartmouth St., Boston. www.thecateredaffair.com.
Secret Pizza
If you know to ask for the secret pizza at A4 Pizza in Somerville and Cambridge, you'll get a slice of whatever the chef's mood is that day. Soppressata, basil, and scrambled eggs? Why not? The sky's the limit. Just what we'd expect from a spot that's been heralded for its white clam pizza with bacon by Yankee magazine.
Area Four, 500 Technology Square, Cambridge and 445 Somerville Ave., Somerville. www.areafour.com.
The 'Adults Only' Restaurant Within a Restaurant
Have you been to JM Curley? Did you know there's a 20-seat steakhouse in the back marked by a large sign that reads "Adults Only''?
Juicy steaks and an extensive martini list. What more do you need to know?
If you expect to stick around, just don't use your cell phone. There's a "Please No Cell Phone Use'' sign there to remind you.
Bogie's Place, 25 Temple Place within JM Curley Bar, Boston. www.bogiesplace.com.
A Jewish Supper Club on the Move
If you're the adventurous social type, a pop-up supper club just might be your thing. Kitchen Kibitz, which launched in 2013, brings Boston-area folks together for old-world Jewish cuisine with a modern twist. Each dinner is intimate, unique, and hosted at various venues across the city. The club teams up with a different Boston chef for each meal. The December 21 dinner, "8 Crazy Bites of Hanukkah,'' was held at Commonwealth Market & Restaurants in Cambridge. How do you know where to go? Follow the club on Facebook to find out when and where the next meal will be. Then buy a ticket. You must be 21. And once you buy tickets, you're stuck with them. They are non-refundable and only valid for the event you intended to go to. Wondering what to wear? According to the site, "We're super casual but this is a supper club so you don't want to dress like a shlub.''
Which spot are you heading to first?