Travel
10 Quirky New Year's Eve Traditions Around the World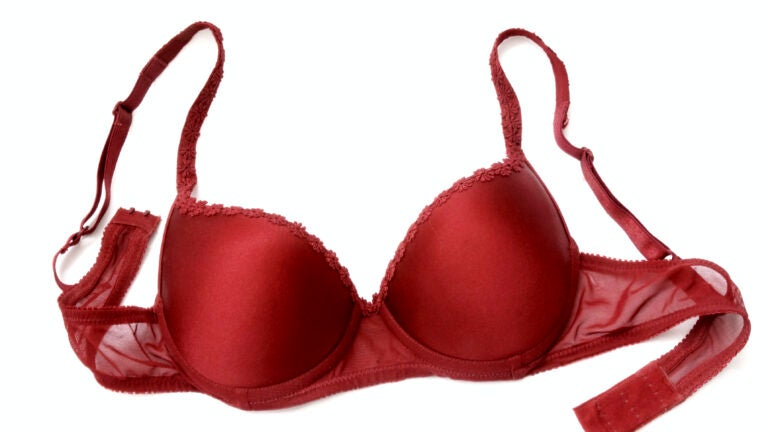 Many Americans will gather around the television tonight — or stand elbow-to-elbow with hundreds of thousands of people in the New York cold — to watch the iconic crystal ball drop in Times Square.
Though billions watch the Times Square celebration worldwide, many countries have their own traditions when it comes to welcoming the new year. Find out where revelers traditionally eat 12 green grapes at midnight, throw furniture out the window, offer white flowers to a goddess, and more.
New York City — Watch the Ball Drop
The first New York City celebration happened in 1904. This year's ball is illuminated with 32,256 LED lights and is made up of 2,688 Waterford crystals. We couldn't picture New Year's Eve without it!
Latin America – Choose Your Underwear Color Carefully
You just might find your soul mate in 2015 or, at the very least, have an amorous year if you wear red underwear on New Year's Eve. At least, that's what's widely believed in Latin America. We're guessing December is a good time to own an intimate apparel shop over there.
Oh, and in Colombia, they're wearing yellow underwear (for happiness and peace) and in Puerto Rico, white (for fertility and health). So if you're traveling to any of these places, pack accordingly.
Brazil — Offer White Flowers to the Goddess of the Living Ocean
On New Year's Eve, thousands gather, many wearing white, at Copacabana beach in Rio de Janeiro to offer white flowers and other gifts to Yemanja, the Afro-Brazilian queen of the sea. It is believed that she will bring energy and strength. Many toss their gifts into the sea, some on makeshift boats, hoping the goddess will grant their new year wishes. It is hoped the boats will find their way to her.
Spain — Eat 12 White Grapes
In Spain, folks eat 12 white grapes as the clock strikes midnight, one for each month of the new year. In Spain, the chimes are broadcast on TV, which help with grape consumption. Folks often make a contest of getting the 12 grapes down in time. A tip: Buy small, seedless grapes and have them ready to go in groups of 12.
Chile – Eat Lentils at Midnight
In Chili, folks eat lentils when the clock strikes midnight. It is supposed to usher in a prosperous new year.
Russia — Celebrate Around a New Year's Tree
In Russia, New Year's Eve is bigger than Christmas. Russia has a "New Year's tree'' and there's a big celebration with fireworks and live music every year in Red Square. The Russian Santa, Ded Moroz, and his granddaughter Snegurochka come on New Year's Eve, leaving presents for children to open on New Year's Day.
Ecuador — Burn a Scarecrow
In Ecuador, a scarecrow represents all the negativity of the previous year. Therefore, burning it at midnight is a cleansing thing. The idea is that positive energy and good luck will follow.
Ireland — Bang Bread Against the Wall
In Ireland, folks bang bread against the walls and doors of the house to chase out the bad luck and bad spirits away in the new year and invite the good spirits in.
South Africa — Chuck Old Furniture out the Window
In the 1990s, people in the Johannesburg neighborhood of South Africa began chucking old furniture out their windows and off their balconies on New Year's Eve. But last year police cracked down on the dangerous tradition (a small refrigerator once struck someone in the head) and the flying furniture ceased. Police will no doubt be on the lookout this year for furniture offenders as well.
Germany — Take a Cold Plunge
In Konstanz, Germany, folks jump into 6-degree Celsius water in Lake Constance. They've been doing it for 42 years. And they even carry torches.
If you spending New Year's Eve in Boston and looking for something to do, check out these 10 restaurants hosting festive parties Wednesday night.
Happy New Year!