Travel
The weird and brilliant way a Northeastern student is trying to get hired by Jimmy Fallon
It's a tough job market.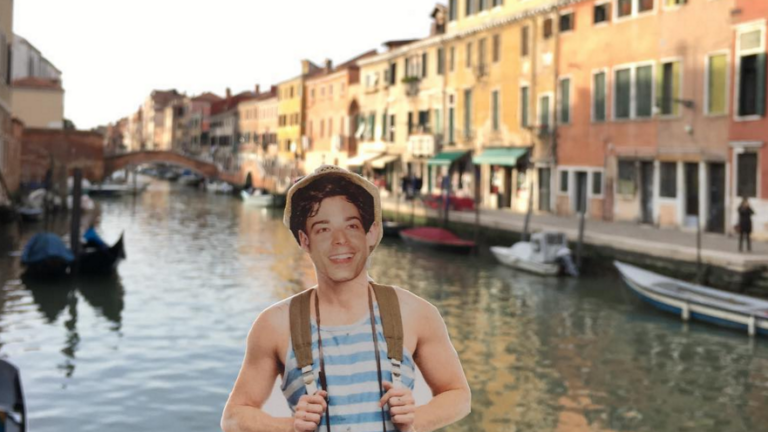 Fourth-year Northeastern University student Halle O'Conor wants to be an intern on The Tonight Show Starring Jimmy Fallon, and she'll do anything to convince the late-night host that she's enthusiastic about getting the position — including taking him to Europe with her (sort of) as she studies abroad.
[fragment number=0]
[fragment number=1]
O'Conor fashions paper dolls of Fallon and poses them in front of notable European landmarks and landscapes. So far, paper doll Fallon has been to the Leaning Tower of Pisa, ridden a gondola in Venice, and gone paragliding in Switzerland.
"I tried to think of something I could do via social media while traveling abroad,'' O'Conor said of her idea to make the mini-Jimmys, which were inspired by Flat Stanley dolls. "Humor is such a big part of late-night, especially The Tonight Show, so I thought the account would be appropriate.''
As of press time, the account had 407 followers, including some members of Fallon's staff.
"I heard from The Tonight Show, and they said they had been following along with the Instagram account, which is awesome,'' O'Conor said. "I just applied to the internship, so I'm not sure when I will hear from them.''
[fragment number=2]
[fragment number=3]
[fragment number=4]
Check out more of O'Conor's adventures with "Fallon'' here.