Travel
Maine-Nova Scotia ferry operator nearing agreement with Portland on fees, schedule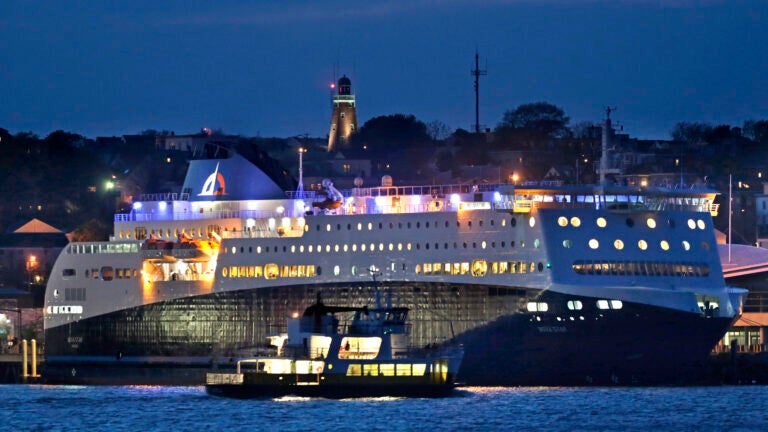 As the summer travel season approaches, negotiations between the operator of a new Maine to Nova Scotia high-speed ferry and Portland city officials are nearing a close as the two parties discuss fees, scheduling, and sharing facilities.
Portland has reached a tentative scheduling agreement with Bay Ferries, the Canada-based company which will operate the new CAT, city spokeswoman Jessica Grondin told Boston.com. As it stands, the ferry would arrive in Portland at 1:30 p.m. and depart for Nova Scotia an hour later, but the plan, along with specifics of fees and facility use, must gain approval from Portland City Council and U.S. Customs officials before the service can begin.
"The contract is not signed," Grondin said. "There are other aspects of the contract that we are still negotiating."
Bay Ferries operated a similar service out of Portland from 2006 to 2009 before a second company, the Nova Star, took over. A heavy and costly alternative, the Nova Star took 11 hours to make the journey and proved to be a financial disaster. The new CAT, a smaller and more efficient vessel, can make the trip in five and a half hours.
The CAT's season is slated to kick off on June 15 and wrap-up service in the end of September. Adults aboard the CAT will pay $107 one-way and $194 round-trip, while youth tickets (ages 6 to 13), cost $65 one-way and $118 round-trip. Seniors over the age of 60 pay discount prices of $102 for a single trip or $186 both ways, while children 5 and under ride for free, according to the company's website.
One-way vehicle fees vary from $115 to $500, depending on size, with standard cars coming in at $199. Bicycles are $20 each way.
Grondin said the the city and Bay Ferries are still working out contract details, including the price the company would pay to dock the ship, the amount of tax for each passenger on board, and the terms of a lease to use a Portland-owned departure facility.
"The city manager is hoping to have that finalized to go before the council on April 25," she said.