Travel
New England is home to three of the top coziest inns in the U.S.
According to Travel and Leisure magazine.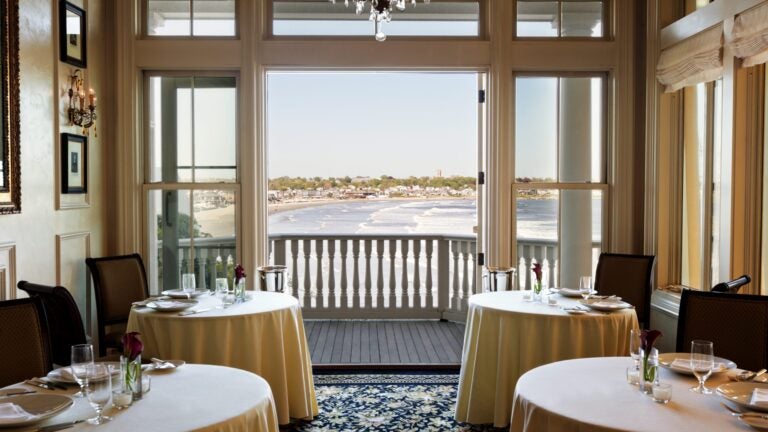 Get amazing travel deals when you sign up for Boston Traveler. Find the perfect getaway, grab special fares for local and international trips, and much more.
Sometimes finding the right hotel can be really tough. Maybe you want a relaxing vacation, but don't want to fight crowds at the pool. Or, perhaps, you prefer a more intimate hotel stay, but a bed and breakfast is a bit too romantic. Fortunately, Travel and Leisure picked the Top 10 coziest places to stay in the United States, and New England can claim three spots on the list: No. 3, Chanler at Cliff Walk in Newport; No. 7, Camden Harbour Inn in Camden, Maine; and No. 9, Castle Hill Inn in Newport.
If you're having trouble deciding which one's the best fit for your next weekend getaway, here's what the publication had to say about each boutique hotel.
No 3. Chanler at Cliff Walk — Newport, Rhode Island
Arguably one of the best hotels in the U.S., the Chanler at Cliff Walk is known for its elegant décor and superb service. … Lavish designs have transformed each of the 20 rooms in the Vanderbilt-era mansion into unique creations, some French Provincial in style, others more Greek Revival.
No. 7 Camden Harbour Inn — Camden, Maine
Tucked between Bar Harbor and Portland is one of Maine's best (and most design-forward) hotels. No two rooms are even remotely the same, offering everything from ensuite fireplaces and oversized sleigh beds in our favorite space (the Delagoa Bay room) to Asian antiques or Art Deco accents.
No. 9 Castle Hill Inn — Newport, Rhode Island
At the fringe of a favorite New England summer destination is Castle Hill Inn—once a sprawling summer home, now a Relais & Châteaux property. The Victorian mansion overlooks Narragansett Bay, and despite its aristocratic airs, still cultivates a warm and leisurely vibe.
Read the full ranking at Travel and Leisure.