Travel
3 places where you can go see the Milky Way in New England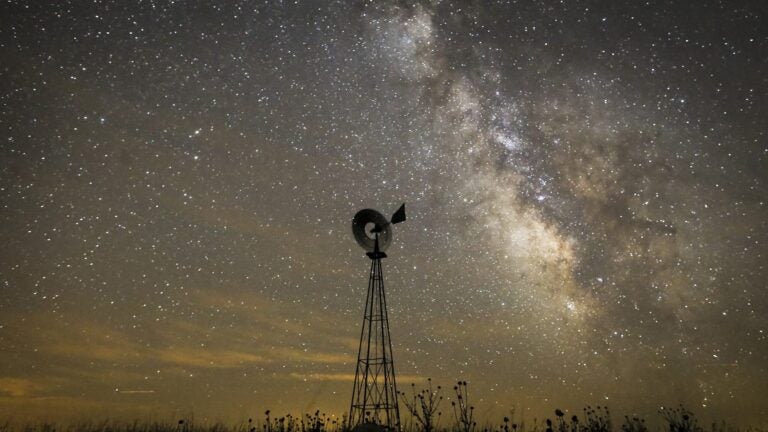 Get amazing travel deals when you sign up for Boston Traveler. Find the perfect getaway, grab special fares for local and international trips, and much more.
One-third of the world's population can't see the Milky Way, according to the Light Pollution Science and Technology Institute, a nonprofit in Italy that recently released an updated interactive world atlas documenting the global effects of light pollution. In the U.S., four out of five Americans live in an area where light pollution masks the night sky.
Yet on Instagram, professional photographers and experienced campers make it seem like everyone has had the chance to check the Milky Way off their celestial bucket lists.
If you're not an avid hiker—or if the thought of being in the mountainous woods of Vermont overnight is an absolute dealbreaker—fear not. We found three easy-to-get-to places in New England with a great view of the Milky Way, perfect for newbies and families.
1. Frosty Drew Observatory, Rhode Island
The best Friday night party in New England is in Rhode Island. The Frosty Drew Observatory (61 Park Lane, Charlestown, R.I.; 401-364-9508) opens its Observatory, Sky Theatre, and telescopes (weather permitting) to the public for free on Friday nights, offering stargazing and astronomy for anyone who shows up. Here, the fun starts around 7:30 p.m. and stays open really late—or "until all visitors leave," as they say—which can be around dawn on a clear, moonless night.
2. Acadia National Park, Maine
Located along Maine's rocky coast, Acadia National Park can be a bit intimidating for a novice camper, but if you're there to see stars, you're in luck: The 8th Annual Acadia Night Sky Festival (Bar Harbor, Maine; September 22-25) will help turn anyone in an amateur astronomer. The weekend is filled with workshops, speakers, and hands-on stargazing experiences. Local bed-and-breakfasts and hotels nearby in Bar Harbor are also offering special accommodations. Information will be updated throughout the summer on the festival's website.
3. Curtis Cove, East Blue Hill, Maine
If the conditions are right at this Maine spot, seeing the Milky Way is a real possibility. For a few hours at night from spring through fall, the Milky Way will be visible over the Atlantic. The location isn't too hard to find, and you'll be close to your car—which you can park on the road—the entire evening. Although the area is a bit remote, stargazing from a side-of-the-road beach seems at bit less daunting for amateurs than spending the overnight hours mountains.