Travel
5 places to see fall foliage in Rhode Island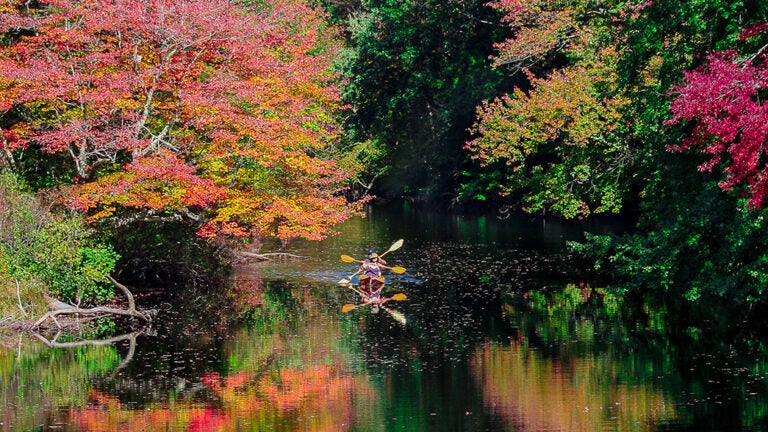 Though Rhode Island may be more famously known for waterfront views, its foliage game should not be taken lightly. Here are some locations, recommended by the state's tourism organization, Visit Rhode Island, where you can stop and take in fall.
With more than 435 acres of land filled with ponds, a rolling landscape, trees, and a rose garden, Roger Williams Park is an excellent spot for an autumnal walk. It was designed in 1874 and has since been listed on the National Register of Historic Places.
Seeing the mansions along the Newport Cliff Walk is impressive any time of year, but it's especially incredible with fall colors in the background. Stroll along the 3.5-mile path with views of the ocean and luxury estates, or tour the mansions themselves.
Foliage is the perfect backdrop to this historic textile mill that has been around since 1793. Slater Mill is a National Historic Landmark and was the first successful cotton-spinning factory in the United States.
For spectacular foliage, drive through the University of Rhode Island and head south on Route 110 into South Kingstown. Route 110 goes right through town and passes by the Great Swamp Wildlife Reservation and Worden Pond.
The colors are bright in Goddard Memorial State Park, which attracts thousands of visitors each year, according to the state's Division of Parks and Recreation. Inside the park, you'll find 62 deciduous and 19 evergreen tree species, 18 miles of bridle trails, 355 picnic tables, 11 game fields, an events venue—and stunning views, of course.