Travel
These 3 New England hotels are super romantic, according to TripAdvisor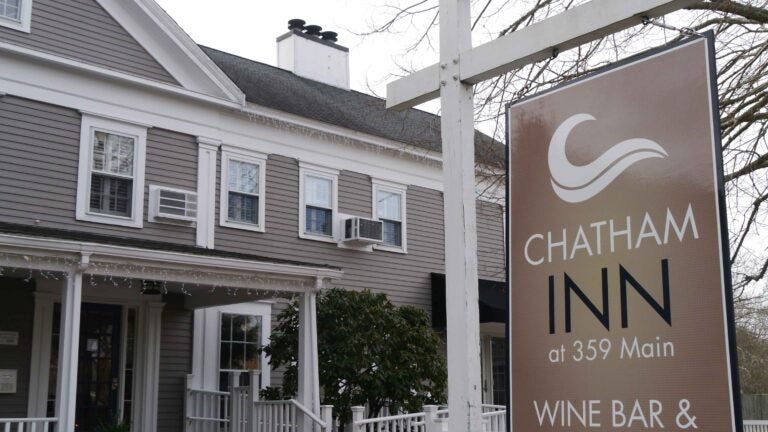 Perhaps you were so busy celebrating Sunday's big local holiday, Super Bowl 51, that you forgot that Valentine's Day is next week. This region is now known for the biggest comeback in Super Bowl history; you also don't have to look any farther than New England if you're hoping to spice things up in the love department. Three local hotels were named to TripAdvisor's 2017 Traveler's Choice list of the 25 most romantic hotels in the country.
The travel site examined millions of reviews and ratings to honor more than 7,000 properties nationally and globally in a variety of areas.
Cape Cod's Chatham Inn at 359 Main, picture above, earned spot No. 7 on the romance list. This downtown Chatham boutique hotel is open year-round. In TripAdvisor reviews, guests said they loved the romantic ambience created by the in-room fireplaces, cozy rooms, and sleek in-house wine bar with more than 100 wines by the bottle. This holiday, the inn is even offering a Valentine's Day package: Book between Feb. 9 and 19 and receive a floral arrangement and locally handmade chocolates in your room.  
TripAdvisor users named the Union Street Inn in Nantucket to spot No. 13. The inn also nabbed the No. 1 spot for small hotel in the country, the No. 19 spot for small hotel in the world, and the No. 24 spot for hotel in the country for service. Visitors noted the beauty of the gardens, the spacious rooms, and lovely afternoon tea. The Union Street Inn offers a romance package all year round; for an additional $195, guests are treated to champagne upon arrival, breakfast on the patio or in bed, chocolate and sweets, and a sunset cruise.
No. 22 went to The Chanler at Cliff Walk in Newport, Rhode Island. The mansion also received the honor of the No. 13 spot on the list of best small hotels in the country. When it comes to romance, TripAdvisor visitors commented on the period decor of the rooms, the jacuzzis in the bathrooms, and the delicious restaurant. Though the Chanler does not provide a Valentine's Day package, guests noted in their reviews that prices are more reasonable during the off-season.