Travel
4 trips if you want to get out of Boston on Marathon Monday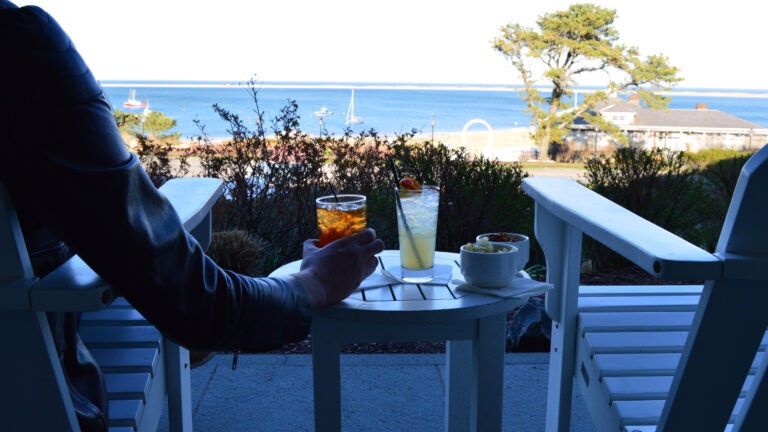 In 2016, the Boston Marathon drew more than 27,000 runners and half a million spectators from Hopkinton to the Back Bay.
Hate big crowds? With a day off from work and spring's debut (finally), there's nothing holding you back from cheering on the runners from afar and jetting off to explore other parts of Massachusetts. Shannon Healey, director of domestic public relations at the Massachusetts Office of Travel and Tourism, suggested the following weekend and day trips.
Head to Western Mass. with your family
Drive west with the kids, Healey said. On the way, pass through Worcester and check out the graffiti left from August's POW! WOW! Worcester mural art festival (hello, Instagram opportunities), and grab some pizza at BirchTree Bread Company. Tour the Dr. Seuss Memorial Sculpture Garden in Springfield, take a drive or hike up Mount Tom State Reservation in Holyoke, and visit the Eric Carle Museum of Picture Book Art in Amherst. When you need to stretch your legs, take a downtown stroll through charming Northampton.
Venture to the Cape with your partner
"The Cape is still quiet this time of year," Healey said, "but with the sunshine staying out longer and temperatures warming up, it's a great time to enjoy without the crowds." On the drive down, stop at World's End in Hingham, a serene waterfront park and conservation area with fantastic views of the city skyline. On the Upper Cape, see a live glassmaking demonstration at the Sandwich Glass Museum, and "shop quirky and forget the time on a stroll along main street in Falmouth," Healey said. If you're a fan of the Lower Cape, Healey recommended heading to Chatham. When you're there, "enjoy a cocktail or two in deck-side rocking chairs at the Chatham Bars Inn," she said, and take a picture of the Chatham Lighthouse.
Travel up north with your squad
Get your friends together for a trip to Salem by car or on the commuter rail. Stock up on candles and crystals at The Coven's Cottage, wander the Peabody Essex Museum, and tour the historical House of Seven Gables. When you get hungry, try Finz Seafood & Grill or Sea Level Oyster Bar for fresh catch, or Ugly Mug Cafe for modern twists on classic diner cuisine. On the drive back into the city, "make it a culinary adventure," Healey said. Stop off at Kane's Donuts in Saugus or Kelly's Roast Beef in Revere—or both.
Take a solo staycation
Want to make a super quick getaway this weekend? Healey actually recommended staying in Boston "in areas that should be a little quieter." Check out the 19th century granite fort on Castle Island. While you're there, grab a burger or fish sandwich at Sullivan's, then head over to nearby Carson Beach. Art fans can spend a day at the ICA (Note that it's closed on Monday.) in the Seaport, another area of the city far from marathon commotion. After the museum, pick up a lobster roll at Yankee Lobster Co. Come sunset, take it all in from the Lookout Rooftop and Bar atop the Envoy Hotel.