Travel
5 New England spots are among the country's most popular summer destinations, according to TripAdvisor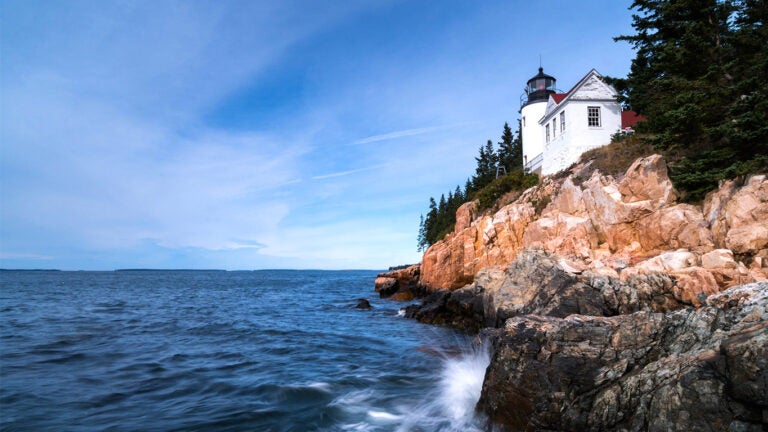 As cold, bleak, and drawn out as New England winters can be, our summers can be pretty stunning.
Now TripAdvisor has added to the evidence, naming five New England spots to their list of the top 50 U.S. summer destinations, released Tuesday.
TripAdvisor compiled the list based on hotel booking data from their site. Places on the list showed the greatest increases in booking from spring 2017 to summer 2017, and were required to offer at least 200 bookable accommodations during the summer months.
Bar Harbor, Maine, earned spot No. 4 on the list, the highest for a New England destination. Home to Acadia National Park, this coastal Maine town offers plenty to do in the summer months, especially for nature lovers. TripAdvisor suggests whale watching, exploring Mount Desert Island, and strolling along Shore Path, a scenic walk along the town's coast.
The No. 7 destination, Ogunquit, is also located the state of Maine. TripAdvisor highlights activities for art lovers like stopping at the Ogunquit Museum of American Art and catching a show at the Ogunquit Playhouse. Fans of nature can walk the coast on Marginal Way and admire Perkins Cove.
In the No. 17 destination, North Conway, New Hampshire, TripAdvisor recommends driving up the famous Kancamagus Highway to find the White Mountains, scenic antique railroads, and a quaint downtown filled with shops.
The travel site suggests that visitors to Newport, Rhode Island, spot No. 21, tour the extravagant Newport Mansions and explore the Cliff Walk that spans the coast and the backyards of many of these manors. If real estate isn't your thing, you can spend time in Newport's lively downtown area.
Boston itself took spot no. 45. According to TripAdvisor, tourists can spend a day along the Esplanade, enjoying the sites of the Charles River, catching a ball game at Fenway Park, and walking along the historic Freedom Trail.