Travel
Tip: Discover more with Florida Stories, an app-based walking tour series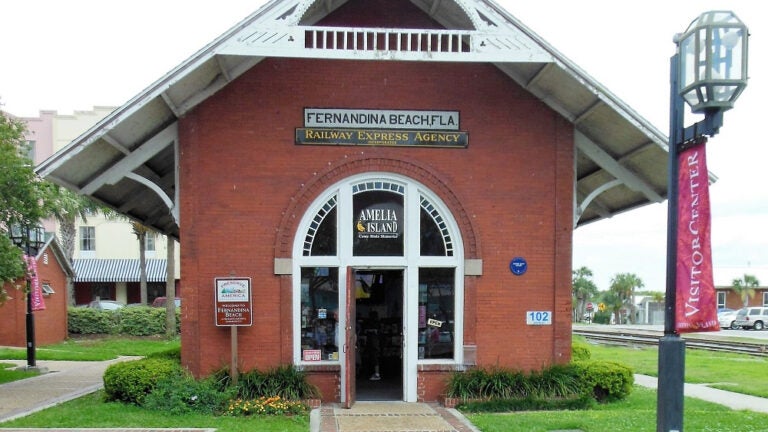 Sure, when you visit Key West, you can easily find the top Ernest Hemingway stops on your own. But Florida Stories, a free app-based walking tour series sponsored and co-produced by the Florida Humanities Council, will point you to a wealth of other historic sights there — and in nearly a dozen other spots around the state. In Key West, additional points of interest include the Custom House, once the center of the shipwreck salvage business; and the 1869 Curry Mansion Inn, former home to William Curry, considered to be the state's first self-made millionaire and a prominent figure in the southernmost city.
The insightful strolls, which are up to 1.5 miles long and include 10 or so significant locations, can be downloaded for free. The narration at each stop lasts around five minutes and features historical, architectural, and cultural snapshots, all intended to preserve communities' stories.
Tours are written by the communities themselves, then co-produced by the Humanities Council. They're already available for St. Augustine, Ybor City in Tampa, Bartow, Lake Wales, DeLand, Pensacola, Tarpon Springs, Fort Pierce, and Fernandina Beach. In the fall, tours in Tallahassee, Ormond Beach, and St. Petersburg will be released, to be followed by a series focusing on historic African-American communities, such as Eatonville and Lincolnville.
We're getting great feedback on the apps,'' said Lisa Lennox, program coordinator. "People love the history, and it works for the whole family because you can set your own pace.''
Communities are equally enthusiastic to tell their stories, she said, with several towns lining up to create more than one tour, including St. Augustine and Fort Pierce.
Lennox said the program will continue as long as visitors and communities support it. The apps, available for both ­iPhones and Androids, can be downloaded at www.flstories .org.
DIANE DANIEL