Travel
With jobs, diversity, and renovations galore, Manchester, N.H., should not be ignored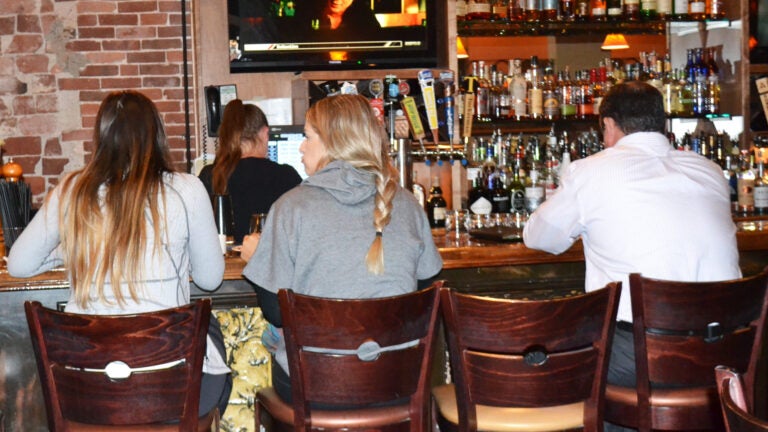 Conde Nast magazine named it the "#9 Most Underrated City for Millennials.'' Wall Street Journal titled it one of the "New Silicon Cities.'' Politico Magazine called it a "Millennial Marvel.'' Men's Health listed it as the "#2 Most Coffee Obsessed City in the U.S.''
Manchester, N.H., a historic mill town with a scruffy, down-and-out reputation, is going through a slow renaissance. Infused with company start-ups, high-tech firms, and mega renovation dollars, this multiethnic city is buzzing with new energy.
"Manchester is on a really positive trajectory,'' says Michael Skelton, president and CEO of the Greater Manchester Chamber of Commerce. "There are a lot of jobs available right now, and we have a relatively low cost of living compared to Boston and other cities, so it's very appealing.''
The handsome brick buildings in the Millyard District have been re-purposed, and are now housing innovative companies, luxury lofts and condominiums, studios, and restaurants. There's fresh money in town, driving developments and bringing new amenities citywide.
"Manchester was once known as the city that wouldn't die,'' says John Clayton, executive director of the Manchester Historic Association. "To see the city resurrect itself once again is amazing. We have a nice surge going on.''
Stay
The city is full of economical chain hotels. We like the 248-room Radisson Hotel Manchester (603-625-1000; www.radisson.com/manchester-hotel-nh-03101/nhmanch), fresh off a multi-million-dollar renovation, including remodeled conference and ballroom areas and luxury suites with sleek, contemporary design, and artwork and artifacts on loan from the Manchester Historic Association and the New Hampshire Institute of Art. The location is great, within easy walking distance to downtown shops and restaurants, and the full-service spa offers some of the best treatments in the state. There's also an up-to-date fitness center and indoor pool, and on-site JD's Tavern is a decent burger and sandwich joint, serving generous pours, craft brews, and quality cocktails. Not all the rooms have been re-done yet, so if possible, request one of the newer ones.
Play
The Currier Museum of Art (603-669-6144; www.currier.org) is worth the 45-minute drive from Boston. The collection includes nearly 13,000 works of art by major European and American artists. Its modern collection includes works by Henri Matisse, Pablo Picasso, Marsden Hartley, Georgia O'Keeffe, and Charles Sheeler. The European collection includes works by Jan de Bray, Jacob van Ruisdael, Bathasar van der Ast and Hendrick Goltzius, and a small Impressionist collection, with an early painting by Monet.
The museum also conducts guided tours of the nearby Zimmerman House, the only Frank Lloyd Wright designed home in New England open to the public. The home, completed in 1952, is one of about 60 Usonian homes that Wright designed to be modest, energy-efficient, and affordable homes for the middle class.
What Manchester man appears in an iconic image that many consider the most reproduced photo of all time? You'll learn who, and a whole lot more at the small, but jam-packed and well-done Millyard Museum (603-622-7531; www.manchesterhistoric.org/millyard-museum). Answer to that question: Renee Gagnon, who helped raise the flag at Iwo Jima, Japan, during World War II. This small museum set in a former mill building tells the story of Manchester, from its beginnings as a settlement of Paleo-Indians who came to fish the Amoskeag Falls, to its heyday, when the Amoskeag Manufacturing Company, once one of the largest textile firms in the world, transformed the city into "miles of mills.'' There are photos, original artifacts, hands-on exhibits, recreated scenes, and multi-media presentations; it's colorful, lively and informative.
At the SEE Science Center (603-669-0400; www.see-sciencecenter.org) kids of all ages can shoot air rockets, work magnets, learn about electricity, test their reaction time, and more. The center's LEGO Millyard Project permanent exhibit, showing how Manchester's Amoskeag Millyard might have looked around 1900, is impressive. It's the largest permanent LEGO installation at mini-figure scale in the world, with about 3 million LEGO bricks and approximately 8,000 mini figures.
While in town, catch a performance at the beautifully-restored Palace Theatre (603-668-5588; www.palacaetheatre.org), or a concert at the SNHU Arena (603-644-5000; www.snhuarena.com), which is also where the Manchester Monarchs hockey team and the AHL affiliate of the Los Angeles Kings play.
Eat
We'd travel to Manchester simply to have this meal at Matbah: tender, charred octopus with baby arugula salad and the Mediterranean Sea Bass, served with crispy eggplant, olives and a tangy-salty caper sauce (under $20 for both dishes). The tiny, come-as-you-are restaurant (603-232-4066; www.matbahcuisine.com) serves a wide variety of Ottoman-Turkish cuisine with fresh, quality ingredients. Cabonnay (603-854-9955; www.cabonnay.com, reservations must be made online) is a large, 9,000-square-feet, wildly modern and sophisticated space, with shiny industrial steel beams, concrete floors, edgy artwork, three levels, and the city's only rooftop bar. The menu features starters like the salmon carpaccio with melon and pea tendrils and salad Lyonnaise with a poached duck egg and pancetta; entrees may include poached lobster with peaches and lime panna cotta or the stuffed quail with smoked goji berries and goat cheese. The Foundry (603-836-1925; www.foundrynh.com), the state's largest certified farm-to-table restaurant, is located in a former brick mill building with views of the Merrimac River. The menu changes seasonally but popular starters have included crispy glazed brussels sprouts, 18-hour pork ribs and bison meatballs, followed by entrees like steak frites, caramelized sea scallops and seafood gumbo. There's also a selection of flatbreads, sandwiches, and local cheese and charcuterie plates. The Birch on Elm (603-782-5365, www.birchonelm.com, no reservations taken) is an intimate and relaxed bistro, serving seasonally-inspired tapas, like octopus nuggets, crab cakes with house-made kimchi broth, and pork belly with fried plantains. Go-to standbys in town include the convivial Republic Café serving Mediterranean-style plates (603-666-3723; www.republiccafe.com); upscale Mint Bistro for sushi and a large selection of creative main dishes (603-625-6468; www.mintbistronh.com); and longtime favorite Hanover Chophouse for high-quality steaks (603-644-2467; www.hanoverstreetchophouse.com). But whatever you do, don't miss Dancing Lion, considered one of the finest chocolatiers in the world (603-625-4043; www.dancinglion.us/cacao). Owner-master chocolatier Richard Tango-Lowy works with the rarest chocolate to create one-of-a-kind pieces, that look as exquisite and they taste. We shared a steaming mug of traditional Mayan drinking chocolate (silky! rich!) on our last visit, and asked him what he thought of Manchester's altering scene. "It's definitely changing,'' he said. "A lot of people don't really understand this city. They think it's mainly blue-collar, but it's a lot more diverse than that.
"It's a surprisingly odd city,'' he added. "I don't think it's figured itself out yet.''