Travel
These classic hotels in Europe and Canada have received makeovers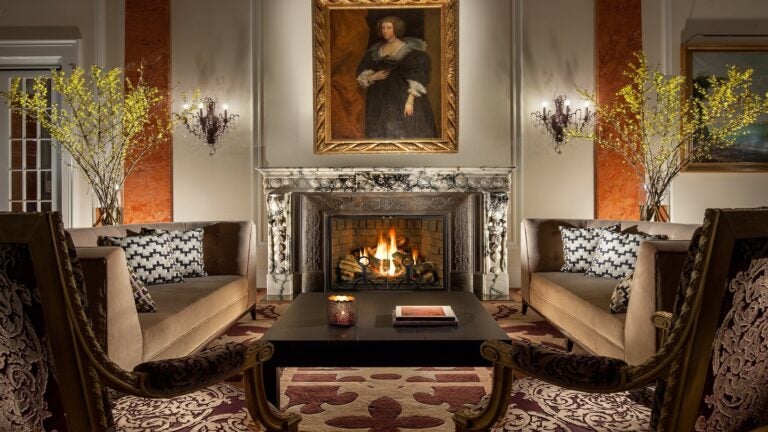 In 1832 when Adare Manor in rural County Limerick in the west of Ireland was built, lighting was often by candles, air-conditioning meant opening the windows and 39,000 acres of land buffered the grand house, called a "Calendar House" for its 52 chimneys and 365 leaded-glass windows.
Sold by its heirs in the early 1980s, Adare Manor reopened in 1988 as a country house hotel with the kind of architectural frippery in sculptural embellishments and coffered ceilings that make an audience of guests.
Such historic hotels, often made of carved stone and wood, still make an opulent first impression. But to attract travelers reliant on Wi-Fi and accustomed to easily accessible USB plugs beside the beds, older hotels often must adapt to survive, which accounts for a spate of recent and upcoming revivals in Europe and North America, including Adare Manor, set to preserve those handsome old bones while updating their marrow.
"Between architecture and location, historic hotels have advantages," said Bjorn Hanson, a clinical professor at New York University's Jonathan M. Tisch Center for Hospitality and Tourism. "For travelers looking to experience something genuine and cultural, these are the ultimate response to those trends."
Closed since January 2016, Adare Manor will reopen in November after an expansion to add a 42-room wing to the estate, bringing the number of rooms to 104.
The castle-like hotel will also get a new La Mer spa, two new restaurants, a 27-seat cinema and an 18-hole golf course designed by Tom Fazio (rooms from 325 euros, or about $388, including breakfast).
The classic natural appeal of the estate, long ago downsized to 840 acres including walled gardens, walking trails and falcon training, will remain untouched.
Even when they are purpose-built as hotels, classic versions often contain excessive dining venues (for example, the breakfast room).
Elements that were luxuries back in the day, such as elevators, may be outdated.
Meanwhile, contemporary demand for electrical outlets mandates extensive rewiring, and thick walls may require multiple repeaters to maintain steady internet service.
In Switzerland, the 113-year-old Palace Hotel, one of four hotels in the Buergenstock Resort overlooking Lake Lucerne, was stripped to its exterior walls in an eight-year restoration culminating in its reopening in August.
Its ornamental plasterwork and faux marble pillars were refurbished and replaced along with some 200 original artworks, including paintings by Picasso and Klimt. Its 108 rooms, with marble bathrooms and updated technology, have views of the lake and the nearby Alps (rooms from 440 Swiss francs, or $458).
"Previous generations of owners were passionate about architecture, and we felt it was important to honor that tradition," said Bruno Schopfer, managing director of Katara Hospitality Switzerland Ltd., which owns the resort. Given its age, he added, "Our guiding philosophy has been, 'the future has a past.'"
The 1889-vintage Hotel Eden in Rome reopened in April after a 17-month renovation. The updated hotel, in the heart of the city close to the Spanish Steps, reduced the number of rooms to 98, from 121, enlarging them.
The property, run by the Dorchester Collection, now hosts a top-floor restaurant with panoramic views, as well as a four-treatment-room spa with a blow-dry bar for hair styling (rooms from 785 euros, or $942).
In Victoria, British Columbia, the Fairmont Empress, originally opened in 1908, celebrated its reopening in June after a two-year makeover, introducing a new reception lobby, porte-cochère and a restaurant and bar devoted to regional cuisine.
Its spa and pool were remodeled, as were its 464 rooms (rooms from 299 Canadian dollars, or $245). The makeover cost 60 million Canadian dollars.
Among future reinventions, the 1910-vintage Hotel Lutetia in Paris, originally built by the department store Le Bon Marché and closed since 2014 for renewal, is expected to reopen by year's end.
The current owners, the Set hotel group, plan to introduce 184 guest rooms, a jazz bar, a spa with six treatment rooms and a swimming pool, and a bi-level brasserie at the repurposed site (rooms from 690 euros, or $828).