Travel
TripAdvisor users say this Mass. hotel is the best in America
You'll find it on Nantucket.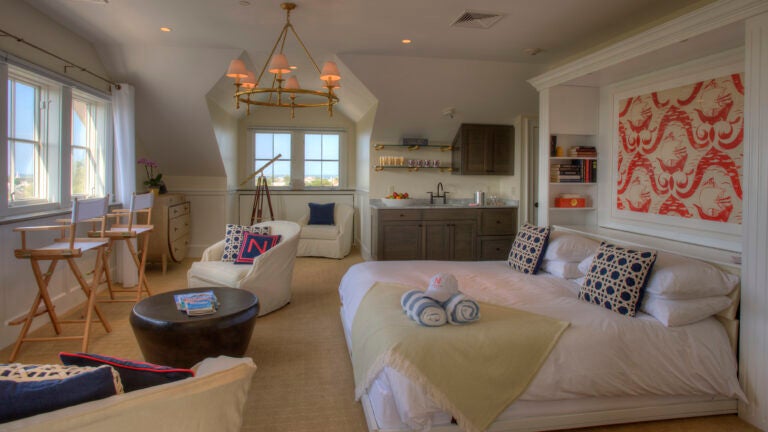 The historic island of Nantucket, with its quaint lighthouses, gorgeous beaches, seaside cottages, and cobblestone streets, is home to the best hotel in America for the second year in a row, according to TripAdvisor readers.
The Nantucket Hotel and Resort placed first out of the top 25 hotels in the United States in the site's 2018 Travelers' Choice Awards, released Jan. 23. The rankings were determined by the millions of reviews submitted by users in 2017. The hotel also came in at No. 7 among the top 25 hotels in the world (and is the only U.S. hotel on that list) and No. 3 for best service hotel in the country.
The year-round hotel, located in downtown Nantucket and within walking distance of beaches, restaurants, ferries, and shopping, offers hotel rooms as well as suites and cottages with up to four bedrooms, many with kitchenettes and ocean and harbor views. An on-site restaurant has indoor and outdoor seating, the latter with fire pits and seasonal live music. Visitors will also find concierge services, two heated pools, an outdoor hot tub, a health club, a complimentary children's program, shuttle services, and overnight trips to the hotel's sister resort on Martha's Vineyard.
"Warm, friendly, impeccably clean, perfectly located to town, inviting public spaces, great bed, nautical decor," one TripAdvisor user said of the Nantucket Hotel and Resort in a comment pulled by the site. "We loved every minute."
View the entire list of best hotels on TripAdvisor.