Travel
6 New England towns to visit in March
You can groove in Vermont, chow down in Maine, and so much more.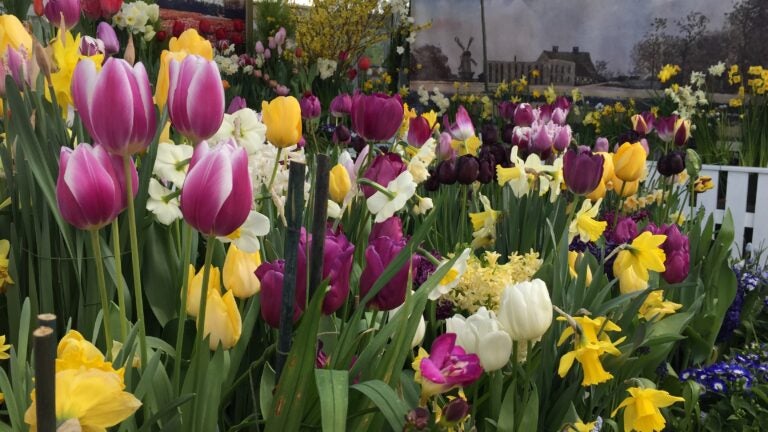 Whether you want to dine out, get down, or make antiquing your new hobby, there's plenty to do across New England in the month of March. Ahead, discover six places worth visiting throughout the month.
Portland area restaurants are offering everything from gourmet pizza to the local catch of the day on specially priced multi-course menus for the 10th annual Maine Restaurant Week, taking place through March 12. Organizers recommend making reservations when you can at the dozens of restaurants in Portland and surrounding towns taking part in the event. Reminder: Boston chefs are huge fans of Portland as a food destination.
Stroll by literally thousands of irises, lilies, crocuses, and tulips at the Smith College Botanic Garden's Lyman Conservatory March 3-18. The event, which has been a Smith College tradition since the early 1900s, draws about 20,000 visitors to the college every March, according to Pamela Dods, office assistant and tour coordinator at the Botanic Garden. The show takes place in two of the garden's nine greenhouses, she said, but guests are welcome to visit them all. "It's a wonderful early glimpse of spring," Dods said.
Groove to reggae music all weekend long at the Bud Light Reggaefest, taking place at Mount Snow from March 23-25. More than half a dozen live reggae bands, including The Alchemystics, The Big Takeover, and Roots of Creation, will perform throughout the weekend at the resort's Snow Barn and Main Base Lodge. On Saturday, visitors can also check out the Bud Light Sink or Skim competition, at which costumed competitors ski across a 100-foot-long pond. Those who make it across are judged on costume, form, and style and can win a 2018/19 season pass. On Sunday at a Bud Light Duct Tape Derby, participants will race downhill in sleds made of cardboard and duct tape.
At this festival taking place March 24-25 at the Aleppo Shriner's Auditorium in Wilmington, more than 150 juried artisans from across the Northeast will sell everything from clothing to "vintage chic" items made from recycled objects, said Terry Mullen, event coordinator for Castleberry Fairs & Festivals. Mullen said she is expecting up to 5,000 guests at the two-day show, which will also feature live music and specialty food samples.
More than 50 antique dealers from New England and across the country will display their wares at the Hartford Armory from March 24-25. Antique show attendees can also take part in the following expert educational talks: "Tiny Seats for Tiny Buns" presented by Arthur Liverant of Nathan Liverant and Son Antiques, and "Soil and Shul: The Story of a New England Jewish Farm Colony," presented by Lorraine German of Mad River Antiques.
If St. Patrick's Day comes and goes and you're not ready to hang up your green garb, attend the 24th annual Manchester St. Patrick's Day Parade on March 25 at noon. Last year, 2,000 people marched in the character-, marching band-, and float-filled parade, which takes place rain or shine.