Travel
How to visit Vermont maple syrup producers
Get a sugar high in the Green Mountains.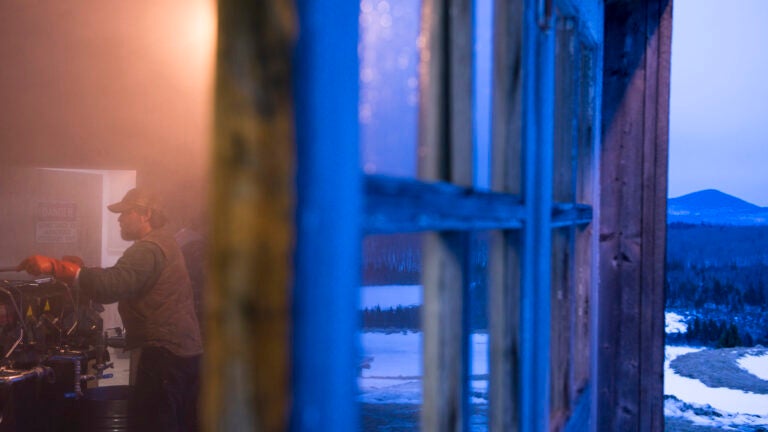 When early spring warmth begins to thaw Vermont's frozen forests, sugar makers head for the woods. Traveling by snowmobile, snowshoes, or horse-drawn sleigh, they drill a small hole in the trunk of each mature sugar maple, then gather a slow trickle of sap in buckets or plastic tubes. Once the sap has been collected, it's cooked for hours in a shallow pan called an evaporator, heated from below by a gas jet or wood fire.
Despite chilly weather and muddy roads, early spring is one of the state's sweetest seasons, the perfect time to go on a sugar-fuelled trip through its hollows and hills. And on Saturday and Sunday, March 24 and 25, the Vermont Sugar Makers' Association's 17th annual Maple Open House Weekend is an open invitation to explore the state's sugar shacks, the traditional outbuildings where maple syrup is made. Here's how.
Pick your sugar shack
Ask a Vermont maple producer the size of their sugar bush — that's the forest where they collect sap — and the answer could range from a few backyard taps to tens of thousands of them. Sugar makers of all sizes open their doors for the Open House Weekend, and they're all plotted out on this maple map so you can create your own maple road trip through any part of the state.
Great for kids and nature lovers, the Green Mountain Audubon Center in Huntington produces "bird-friendly" maple syrup in a forest that's managed for wildlife diversity.
While most of the center's maple syrup is produced in the main sugar house, which is open to the public, Audubon also has a miniature maple syrup evaporator, allowing smaller children see the process up close, with plenty of maple samples to keep the energy high.
In the gentle mountains of southern Vermont, Robb Family Farm is a six-generation sugaring operation, where 8,500 taps pour maple sap into the farm's wood-fired evaporator.
Another longtime favorite is Shelburne Farms, a lakeside estate turned organic farm in Shelburne with a small, traditional sugarhouse. Because spring is lambing season at the farm, you can follow your maple tasting by visiting the adorably tiny sheep in the onsite farm barn.
Find your flavor
In 2014, maple syrup did a bit of rebranding. The previous grades, which ranged from pale-colored "Fancy" to deeply flavored and robust "Grade B," were replaced by a new set of more descriptive names. The updated grades might be unwieldy — try ordering some "golden color with delicate flavor" to go with your pancakes — but they're easier to understand for maple novices.
Now all syrup is divided into four grades. There's still no 'best' grade, and since all open sugar houses will offer samples of each one, visiting a sugar house is a great way to discover your own favorite variety. Amanda Voyer, the communications coordinator for the Vermont Maple Syrup Makers' Association, has attended maple competitions as a syrup judge, and she's honed a personal approach to maple tasting.
"It's very different from wine, which you can taste and spit out," she said. "With maple, experiencing the full flavor means using the back of your mouth."
Voyer, who might taste 100 maple syrups in a day of judging, suggests you try room-temperature syrup for the fullest flavor.
"You want to start with a clean palate and a drink of water," she said. "Smell it first, hold it in your mouth, then swallow it."
Try all the fixings
Not that sugarhouses are just about syrup — while the world might know maple as a pancake topping, Vermont locals have their own take on the best ways to enjoy the state's sweetest harvest.
The classic sugarhouse treat is sugar on snow, boiled syrup that hardens to a taffy-like consistency when poured over a bed of freshly harvested snow (or shaved ice if the weather doesn't cooperate). For the full experience, order your sugar on snow like a local, spooning it up alongside a dill pickle spear. It's a surprising combination, but a pickle's sour bite provides a refreshing palate cleanser that's a pleasing contrast to maple's robust sweetness.
For a savory course, tuck into hot dogs boiled in maple sap. Legend has it that the snack evolved when old-school sugar makers would cook hot dogs right in the evaporator as a late-night meal when boiling, but these days they're a beloved sugar season treat. (Try a sap hot dog at Silloway Maple in Randolph Center.)
Following the appetizer and main, it's time for dessert, and sugarhouses stock plenty of that. Favorites include maple creemees (Vermont-style soft-serve ice cream), maple doughnuts, maple cotton candy, and maple butter (a whipped blend of syrup that many maple fans see as the sweetest treat of them all).
Have sweet dreams
As maple season kicks off, hotels and inns around the state get into the sticky spirit with maple-themed packages and experiences for the Open House Weekend and beyond. The sprawling property at Stowe's Trapp Family Lodge includes an onsite sugarhouse, and offers hiking and snowshoe tours of the onsite sugar bush (rooms from $295).
Elegant and old-fashioned, the Inn at Manchester celebrates sugar season with a Maple Getaway package that includes a sugarhouse tour, a quart of locally-made syrup, and some of the inn's house-made buttermilk pancake mix (from $195, two-night minimum).
In the Mad River Valley, the ultra-romantic Inn at Round Barn Farm has an annual Rite of Spring, with a self-guided sugarhouse tour and a maple-themed gift, plus a farm breakfast and afternoon tea using plenty of fresh-boiled syrup (from $395, two-night minimum). Just remember to pack a toothbrush.