Travel
This famously remote Maine restaurant now only accepts reservations via mail
Want a seat at The Lost Kitchen? Find an envelope and stamp.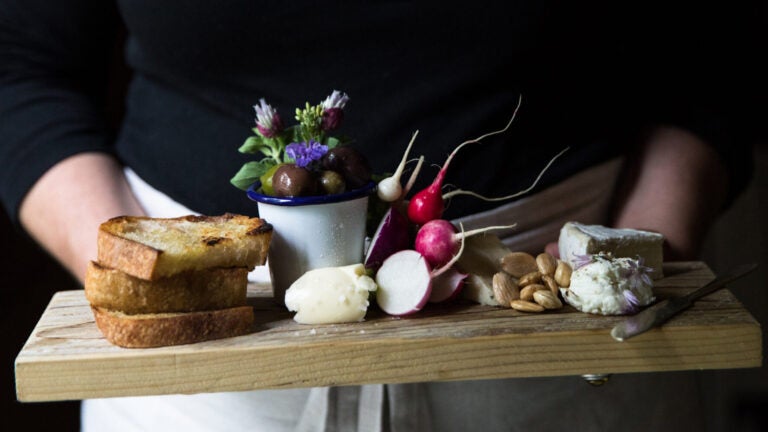 When The Lost Kitchen (TLK), a 40-seat restaurant in a remote Maine town, opened for reservations last year, it received 10,000 calls in 24 hours, thanks in part to attention it received from national publications like Tastemade and Martha Stewart Living.
This year, TLK owner Erin French will try something unconventional. Instead of taking reservations online or by phone, those interested in dining at the restaurant in 2018 must send their requests by mail.
In a letter posted to the restaurant's website, French described why she's now requiring customers to send a three-by-five-inch notecard with their name, address, email, and phone number for a reservation.
"The response from last year's reservation process made it clear that the request for seats now severely outweighs what we will ever be able to provide," French wrote. "We never wanted a reservation system that entailed staying up for all hours through the night on the phone, miserably hitting redial over and over again, but that is what it had become."
Located in the town of Freedom, Maine (population: 700), the restaurant attracted diners from all over the nation last year, including Devra First of The Boston Globe, who called it "the best Maine restaurant you may never be able to eat at."
TLK will accept mailed reservation requests from April 1 to April 10, then will draw them in a random lottery on April 11.
French wrote that while the antiquated reservation process may not suit everyone, she and her fellow employees feel it is important that the process be less stressful for those involved and that the restaurant stay true to its identity.
"Here at TLK we are old fashioned, we are simple, we are slow, we are Mainers," French wrote. "We prefer human contact over computers and pen & paper over keyboards. Given the chance, we want to give you our full and undivided personal attention. Keeping it small and intimate is part of what makes TLK so magical and something we don't want to stray from."