Travel
6 New England towns to visit in April
Plan your April calendar (and vacation, if you're lucky) around these events.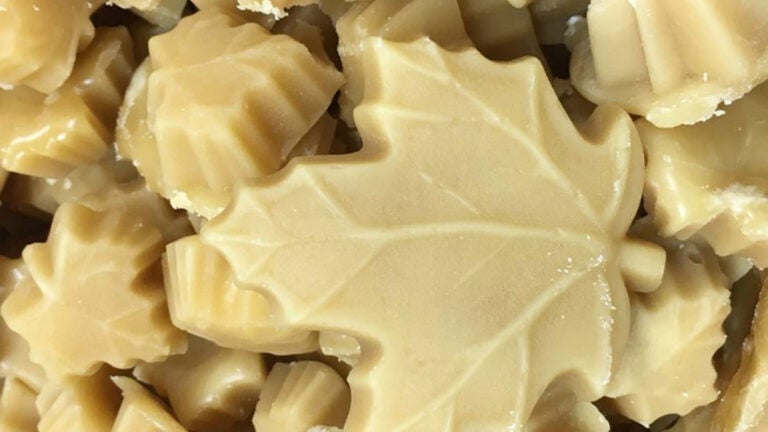 Spring has finally arrived (at least according to the calendar), and New England is alive with events that celebrate everything from cherry blossoms to maple syrup to the planet. Ahead, discover six New England towns worth visiting throughout the month of April.
The 10-day Cambridge Science Festival has grown so much over the past 12 years that the it now stretches from Cape Cod to Central Massachusetts. More than 100,000 people are expected to take part in the April 13-22 science extravaganza, which will feature more than 70 different venues and 200 events in the areas of science, technology, engineering, art, and math (STEAM). Climb inside a life-sized, inflatable whale to explore the biology of one at the New Bedford Whaling Museum. Work with weather tools at the Blue Hills Observatory in Milton. Explore tide pools at the Northeastern University Marine Science Center in Nahant. And that's just for starters.
Earth Day is April 22. At the Monadnock Region Earth Day, a free event on April 21 in Keene, New Hampshire, more than 70 different organizations will be on hand to share their expertise in everything from bird conservation to solar energy. The planet celebration will take place outside the Monadnock Food Co-op and along the bike path leading to Railroad Square Park. The Keene Farmer's Market will be there, too — which means you can also do some food shopping with local vendors, such as Lone Wolf Cheese, Woodard's Sugar House, and Little Greens.
In 1973, 73 cherry blossoms were planted in New Haven's Wooster Square. The 45th annual Cherry Blossom Festival on April 22 in New Haven, Connecticut, will commemorate that planting and celebrate spring. (Maybe warm weather finally will have arrived by then?) The free festival in Wooster Square Park draws more than 10,000 visitors each year with live music and food, plus more than 30 artists and authors with displays about Wooster Square history. Pets and children are welcome — there will be a kids' area with arts and crafts and face painting.
Are you a fan of independent films? You can choose between 140 of them and mingle with the filmmakers at the five-day Southeast New England Film, Music & Arts Festival from April 24-28. This year, the Providence, Rhode Island, festival's 10th anniversary, films will include "Beauty Mark," "Painless," "In Searching," and the documentary "A Shot in the Dark." MovieMaker magazine named the event one of the top 50 film festivals worth the entry fee in 2017 and called it "intimate and homegrown."
Satisfy your maple craving at the 52nd annual Vermont Maple Festival. Maple candies, cookies, and cakes, maple dressings, seasonings, and sauces — they'll all be in St. Albans, Vermont, from April 27-29. Stop by the booth for sugar on snow (a Vermont tradition made by drizzling hot maple syrup over snow to create a taffy-like candy), stock up on plenty of maple syrup, and check out cooking demonstrations during sugar house hours. The festival even hosts a maple syrup and maple products contest that's billed as the largest maple contest in the state.
It's time for spring cleaning, and that can include upgrading your physical and emotional health. The Eastover Estate & Retreat Center, a 600-acre holistic retreat center in the Berkshires, is hosting a weekend full of free events during its World Tai Chi & Quigong Day celebration from April 27-29. Tai Chi is a centuries-old Chinese martial art. Quigong is a Chinese practice that combines movement, breathing techniques, and meditation. "It's such a wonderful practice because, literally, anyone can do it," said Yingxing Wang, the center's founder.  The event will feature presentations, demonstrations, and classes offered by nationally-recognized leaders in Chinese medicine, Quigong, and Tai Chi. Wang said interested participants should register for the event.