Travel
A Yankee Magazine editor's picks for where to eat, stay, and play in Boston
Get ready to map out your city excursions this summer.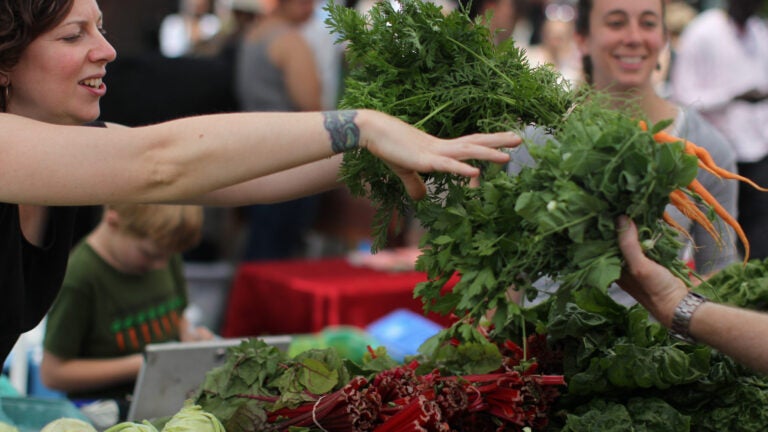 For an essential guide to the city, sign up for How to Boston, Boston.com's weekly culture and lifestyle newsletter.
Yankee Magazine's editors have spent much of the past year scrutinizing New England's offerings in the way of excursions, restaurants, and lodging in order to put together the recently released annual Best of New England summer travel guide.
Amy Traverso, the magazine's senior food editor and a Boston-area resident for about 20 years, oversaw the 2018 Editors' Choice Awards for Best of Boston & Cambridge, and said it wasn't easy to whittle the list down to just 18 winners: six attractions, six restaurants, and six hotels. Boston, which was just named the best summer vacation spot in the U.S. by U.S. News & World Report, has so much to offer, Traverso said.
"It's a relatable city," she said. "It's on a scale that doesn't feel that different from European capitals. Like a lot of the best cities in Europe, it's extremely walkable. It is coastal. And we're making better use of our waterfront now. So you don't feel like you're going [to the city] and missing out on summer."
Traverso broke down a bunch of the local winners below.
The best attractions
Traverso said she knew the Boston Harbor Islands, "an underutilized resource for Bostonians," deserved a spot on the list.
"It shocks me how few Bostonians have been to the Harbor Islands," she said. "Georges Island we chose for family adventure because it has the Civil War relics and you can have a lot of fun with that."
Georges Island, the site of Fort Warren, a Civil War-era fort, "feels worlds — and centuries — away from downtown," Yankee wrote.
The island even hosts Civil War-era baseball games, the magazine pointed out, complete with vintage rules and uniforms.
Traverso said that Somerville's Union Square Market, one of the state's  largest, is also a worthwhile spot at which to while away a summer day.
"There's still such a community feeling to that market," Traverso said. "When you go on a Saturday morning, you sit in the sun, you're having some coffee, you're listening to music. Everyone feels relaxed."
It's also a great place to pick up treats from "buzzy vendors" Fox Point Pickling Company, Jaju Pierogi, and Q's Nuts, Yankee wrote.
Speaking of buzz, the Institute of Contemporary Art's expansion in the East Boston Shipyard, called The Watershed and slated to open July 4, was named best new cultural attraction. Editors predicted that the admission-free space, which will showcase art exhibits and cultural programs and serve as a casual gathering spot, will be a hit.
"With very little effort, you will find yourself sitting by the water, smelling the salt air, enjoying great art, eating delicious food, and it's all in your backyard," Traverso said.
The best dining
"There are so many great restaurants in Boston," said Traverso, who has been covering the Boston restaurant scene for 18 years.
People are passionate about their clam chowder and have strong opinions on how thick it should be, she said. She was impressed by the chowder at The Daily Catch, which has locations in Boston and Brookline.
"If I'm visiting Boston, I want a chowder that's pretty recognizable as a classic chowder,"  Traverso said. "I loved Daily Catch [chowder] because it is rich and has a lot of body, but it isn't gluey. It really is properly thickened. It has a great balance of kind of clam and bacon flavor, and they do incorporate fresh herbs, which I thought was really great."
People also care a ton about doughnuts, according to Traverso, who said the sweet treats "have replaced cupcakes as the guilty pleasure food."
Yankee editors wrote that Blackbird Doughnuts reigns supreme when it comes to doing doughnuts right.
"The Boston cream is a dream, and the classic chocolate glazed is so richly chocolaty no one can top it," Yankee wrote.
As far as a great seafood dish, Mooncusser Fish House is the place to go, Traverso said.
"It's sort of the perfect seafood restaurant right now in Boston," she said. "They're serving monkfish and other fish that have sort of been flagged as being great options for people who are conscious of what's going on with fishing."
The best lodging
For when visitors seek rest after a full summer day of exploring the city, Yankee editors applauded The Verb Hotel for its "one-of-a-kind atmosphere," which includes a rehabbed 1947 Flxible tour bus in front, a vinyl library and Crosley record players in the rooms, a lobby full of music memorabilia, an outdoor pool, and an on-site Japanese pub.
"The Verb Hotel reminds us that we can be cool, that it's not just about being smart and being historically aware," Traverso said.
Traverso also said Yotel in the Seaport, named the best spot for an affordable city stay, offers excellent value for the price.
"You're getting a small room, but well styled," Traverso said. "It's in a great location, right by the water. And it's less than $200 a night."
Yotel guests enjoy "smart, tech-y touches" such as mood lighting, a heated towel rack, and self-service check-in kiosks, wrote Yankee editors, who also liked the hotel's "sleek common spaces" that include an indoor/outdoor 12th floor lounge.
Finally, couples seeking a romantic night in the city won't be disappointed at XV Beacon, Traverso said. Yankee editors named the luxury boutique hotel, where guests can take in panoramic city views from a rooftop deck, the best romantic getaway.
"It's good sometimes to take a minute and acknowledge a place that just maintains standards of excellence year in and year out and is just a really, really well done hotel," Traverso said.
Check out Yankee's full list of 2018 Editors' Choice Awards for Boston & Cambridge here.
Update 5/8/2018: This article has been updated with the ICA Watershed's new anticipated opening date.