Travel
This summer, there will be no vacation from Trump talk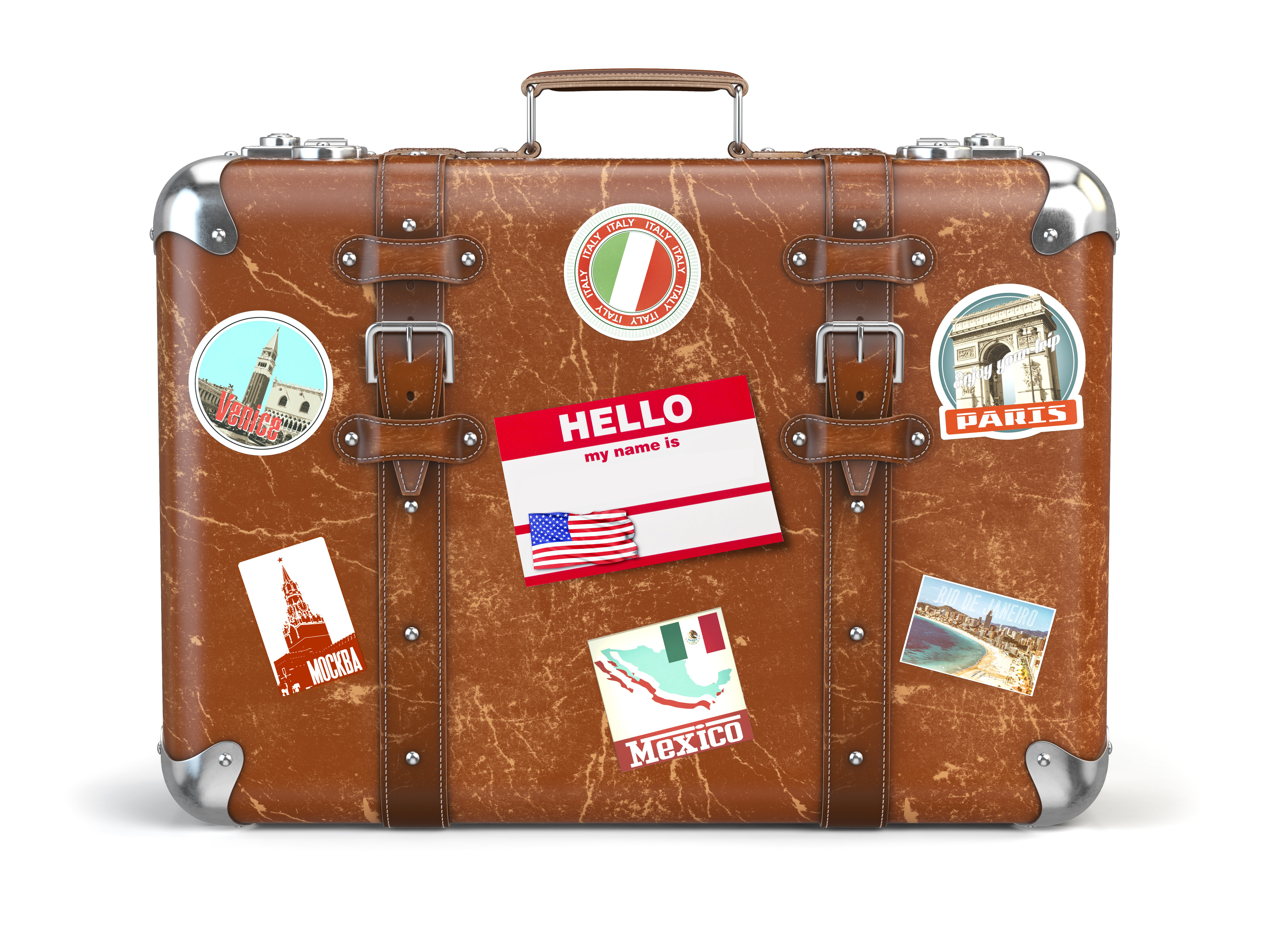 MONTREAL — I don't speak French, but I am fluent in the international language of heated conversations.
As I recently sat at Bar Alexandraplatz in the Mile-Ex neighborhood of Montreal, nursing a ginger lime sake, I heard the fiery — yet restrained and polite — conversations, and they were all about Donald Trump and the contentious G7 summit that ended with the president attacking Prime Minister Justin Trudeau of Canada. From what I could pick up, the couple next to me wanted to support Trudeau by canceling a weekend hiking trip to Maine.
I kept my head down and wished I could find a corner of the world where Trump did not dominate the conversation.
Consider yourself warned, vacationers: Congestion at the airport, serpentine lines at the Eiffel Tower, and packed beaches in Portugal won't be the biggest thorns in your side while traveling abroad this summer.
That honor belongs to President Trump.
Those who believe an international getaway will free them from the hamster wheel of Sunday morning Twitter storms and blustery cable television pundits will be disappointed when their plane touches down. Political affiliation doesn't matter; there is no escape.
In fact, there is a good chance Americans traveling abroad will find themselves having to talk more about the president on vacation than they would back home.
I can tell you this with certainty because as a travel writer, it's been my life for the past two years. You name a country, and I guarantee I was asked about Trump at least once during my stay, and that's an absurdly conservative estimate. The world can't get enough Trump talk. In both the Queen's English and broken English, I've been interrogated by cab drivers, tour guides, restaurant owners, casual bystanders, and bar patrons (lots and lots of bar patrons) about what it's like to be a citizen in a nation with Trump at the wheel.
And just when I thought it couldn't get any more intense, it did.
In a café on Saint-Denis Street in Montreal last week, I sat patiently and listened as a woman told me how Trump was ruining the world after the G7 summit, which was held not far away, in Quebec City. She saw me reading about the summit on a major US newspaper's website, and after establishing my country of residence, she was ready to talk.
I quickly realized that coming to Montreal days after Trump called Trudeau "weak'' may not have been my smartest decision.
"Do people actually believe anything he's saying?'' a student named Guy Fortin asked me later that night when I was having dinner at the bar at Bouillon Bilk. He wasn't actually asking. He was just looking to talk about Trump, and I've grown adept at playing the role of international political therapist. I offer an occasional "I know, right?'' or a "You never know.'' I think people just want their voices heard by an American.
I was bracing myself for the worst in Montreal because after a disagreement over steel and aluminum tariffs got personal, the name-calling began. Well, it was mostly Trump calling Trudeau names. Trudeau simply said that Canadians are "polite and we're reasonable, but we will absolutely not be pushed around.''
By Canadian standards, Trudeau's very civil statement was the equivalent of giving Trump the middle finger, kicking him in the shins, and then topping it off with a "Stick a mitten in it.'' Citizens here are striking back. They've launch-ed a buy Canadian campaign, complete with Twitter hashtags including #BuyCanadian, #BoycottUSProducts, and #BoycottUSA. Some say they are canceling vacations they had been planning in the United States.
That would be a change from recent years. Since Trump was elected, tourism to the United States from every region of the world is down — except from Canada, according to the UN World Tourism Organization. Overnight trips from Canada to the United States rose 4.8 percent to 20.2 million in 2017. The number of US tourists visiting Canada rose 3.1 percent in 2017 to reach 14.3 million, the highest number since 2005.
According to a November 2017 Gallup poll, international approval for a US leader hit a historic low of 30 percent in 2017. But there was some good news for Trump in the survey: His popularity was on the rise in Israel, Belarus, Macedonia, and Liberia.
I've probably visited Canada more than any other country in my stint as travel writer. When Trump first came into office, it was a source of amusement among those I talked to here. On subsequent trips, people expressed sympathy for Americans. This past week, for the first time, I noted anger.
In all the conversations I've been drawn into around the world, no one has been hostile or bitter toward me. I've never been treated poorly because I'm American. Any aggravation has been wholly directed toward the president.
That's also the case among other international travelers I spoke with. Ian Kullgren, a reporter for Politico who covers employment and immigration, was vacationing in Santiago shortly after the election. He quickly learned that Trump was the preferred topic of conversation in Chile, and around the world.
"I try to deflect the topic when I can,'' he said. "I'll ask drivers about sites that we're passing in the car. As a tourist that's what I'm interested in anyway. I want to learn rather than talk about what's happening at home.''
Somerville-based consultant and educator Joan Charlotte Matelli has also noticed a change in the tone of these international Trump conversations. On a pre-US election trip to Canada, she said there was no talk of politics, except for some swooning over Trudeau. When the Trump conversations began a few weeks later, she said the attitude was "We're all in this together.'' But the tone on subsequent trips abroad has grown darker.
"On my most recent trip to London in May, things had definitely shifted,'' she said. "I feel like they're getting fed up with us.''
Longtime Boston resident Vivien Li said on a trip to London and Paris last year, she found drivers were "very knowledgeable about the US election and wanted to vent.''
"We found that we were often defending the vote of our fellow Americans,'' Li said. "I decided that we would not engage drivers further, as it seemed like they could go on forever.''
Back in Montreal, Thom Seivewright, who runs a tour company called Living Like a Local, said Trump talk is common on group tours. Americans are apologetic about his behavior, while Canadians and international visitors offer up scathing critiques.
Americans who haven't traveled internationally in the last couple of years might be surprised by what they encounter.
"I had a group of young women in their 20s on a bachelorette getaway who shocked me,'' Seivewright said. "Someone on the same tour, a Canadian, mentioned that he always pins a Canadian flag on his suitcase so he doesn't get mistaken for an American. The bachelorettes were stunned. They had no clue what the reputation of the US was in the rest of the world.''
Welcome to travel in the age of Trump. I recommend you start working on your talking points now. And if you don't want to talk about the president, just pin a Canadian flag on your suitcase, smile, and be polite.