Travel
Portland is Bon Appetit's 2018 Restaurant City of the Year
It's no longer a New England secret.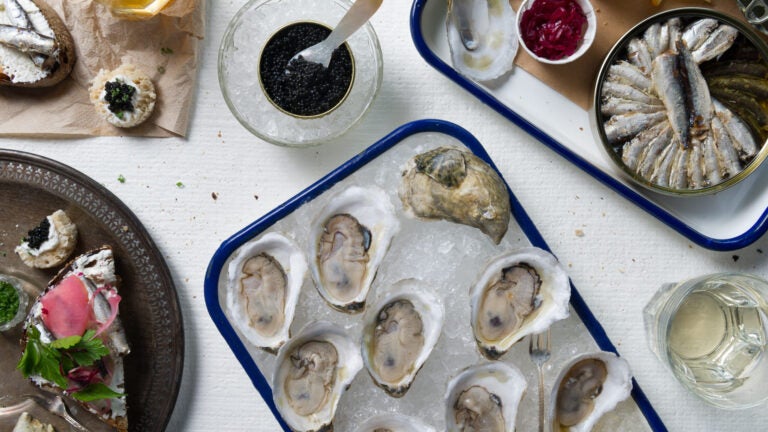 A little over a year ago, we asked five local chefs honored by the James Beard Foundation about their favorite foodie cities in New England, and all five mentioned Portland, Maine. Now Bon Appetit has taken the kudos a big step further, naming Portland the top restaurant city in America for 2018.
In an article extolling Portland's virtues, Bon Appetit's Andrew Knowlton wrote that you could "easily spend your entire afternoon" at The Shop at Island Creek Oysters, the Portland offshoot of the Duxbury-based oyster farm and its oyster bars in Boston and Burlington.
But Knowlton also wrote that Portland's culinary scene is much deeper than the top-notch seafood for which it's perhaps best-known.
"For starters, it's the sheer number of outstanding openings—from a tiny pastry shop that serves knockout Roman pizza to a Jewish-style deli that ranks up there with New York and L.A.'s best," Knowlton wrote. "And while you can still get an Instagram-worthy lobster roll and a dozen local oysters, you're missing out if you skip the killer pho spot or the guy selling hand rolls out of a Yeti cooler."
Among the dozens of restaurants and bars Knowlton name-checked in his article were two that are among the 50 finalists for the magazine's "Hot 10" list, honoring the 10 best new restaurants in America: Drifters Wife, a wine bar serving New American tapas, and Rose Foods, a modern Jewish deli renowned for its bagels.
"Basically, I want the life of [Drifters Wife] owners Peter and Orenda Hale," Knowlton wrote. "They're constantly popping open bottles of chuggable natural wines from their wine shop and then skipping over to the dining room to feast on mussel toast with nduja and other seasonal plates from chef Ben Jackson."
If you don't have a trip to Portland planned in the near future, know that two Cambridge restaurants are also up for inclusion in the "Hot 10": Pammy's, a critically acclaimed spot in between Harvard Square and Central Square that offers a variety of house-made pastas, and Yume Ga Arukara, a Porter Square eatery that specializes in savory beef udon bowls. Bon Appetit will reveal its final Hot 10 list on Aug. 14.