Travel
JetBlue has increased its luggage fees
It now costs at least $5 more to check your bag.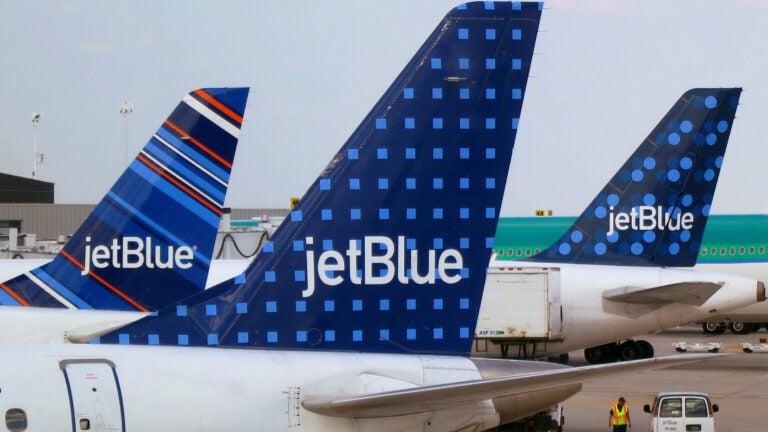 For an essential guide to the city, sign up for How to Boston, Boston.com's weekly culture and lifestyle newsletter.
Flying JetBlue may cost you more green.
Logan Airport's largest carrier has raised its baggage fees by $5 for tickets booked on or after this past Monday, according to the company's website.
The company now charges $30 for the first checked bag and $40 for the second checked bag. For tickets booked before Monday, travelers were charged $25 and $35, respectively.
The price of additional checked bags beyond two as well as overweight and oversized bags has also increased, from $100 to $150, according to the company. An overweight bag is a bag that weighs 51 pounds or more, and an oversized bag is longer than 63 inches.
Furthermore, the fee to change or cancel a flight worth more than $200 has increased from $150 to $200, plus the difference in fare, according to the website.
JetBlue was recently ranked one of the best domestic airlines in the United States by Travel + Leisure magazine readers as part of the publication's annual World's Best Awards.