Travel
Best-selling author Elin Hilderbrand: 'My favorite place to be is always Nantucket Island'
The "queen of beach reads" talks travel.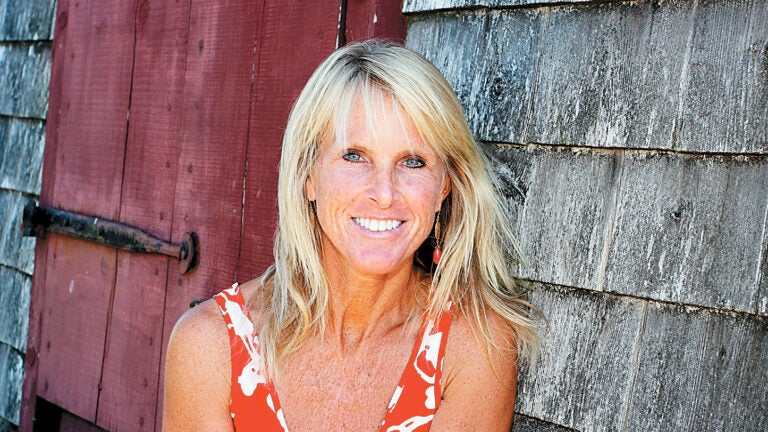 Dubbed the "queen of beach reads,'' Elin Hilderbrand is a New York Times best-selling author whose books sweep readers away with character-driven stories, page-turning plots, and thoughtful insights into relationships. Most of her novels are set on Nantucket, where the 49-year-old has lived for 25 years and is the place she says is her favorite vacation destination. Hilderbrand, who was raised in Collegeville, Pa. (outside Philadelphia), has three children, ages 12, 16, and 18, and a longtime boyfriend who lives in Pennsylvania, but who she sees every couple of weeks. We caught up with the popular author — lines are out the door at book signings, and her annual fan weekend, held every January at the Nantucket Hotel & Resort, is always a sellout — to talk about all things travel.
Favorite vacation destination? I live in a vacation destination so with a disclaimer that my favorite place to be is always Nantucket Island, I will say that I looked long and hard for a "second place'' and that place ended up being St. John, US Virgin Islands, the location of my forthcoming novel, "Winter in Paradise.'' St. John is like a tropical Nantucket: It's the same size with approximately the same amount of open space in conservation; there are two towns the same distance apart and there are no stoplights or chain stores. There's also an abundance of natural beauty. Beauty and the beach, if you will.
Favorite food or drink while vacationing? In 2015, I discovered Blanchard's on the beach in Anguilla. There's a fancier restaurant on the road, but right in the sand was a shack that made a grilled mahi BLT with smoked tomato aioli. And it came with a tropical slaw and I'm not lying when I say that I ate that for lunch five days in a row and have dreamed of it every day since.
Where would you like to travel to but haven't? On my list: the Maldives, Nicaragua, [the Hawaiian island] Lanai, and I'd love to return to Bali. (I was there for three weeks in 1995.) It has always been a goal of mine to climb Kilimanjaro, so that's definitely happening, and I may write a memoir about it. When I was 25, I tried to trek to Everest Base Camp, but I got sick and ended up being carried out of Dingboche on the back of my Sherpa. So Kilimanjaro would represent a redemption of sorts.
One item you can't leave home without when traveling? A good book. I've tried to tell my kids: If you're reading something engrossing, you'll never, ever be bored.
Aisle or window? Flights under two hours, window for snoozing purposes. Flights over two hours, aisle for restroom purposes.
Favorite childhood travel memory? When I was 19, my mother took us to London and Paris and it was the first time my twin brother and I could legally drink anywhere. We went to a rock club in Covent Garden and I'm really not sure what transpired, but I suspect it was legendary, [because] we limped through the National Gallery the next day . . .
Guilty pleasure when traveling? Room service coffee. Good hotels percolate and have bone china cups. Could I run to Starbucks instead? Sure. But I don't.
Best travel tip? For women, my best travel tip is to invest in two to three cashmere ponchos. I buy the brand Minnie Rose. They're good cover in three seasons and they make wonderful travel blankets.
JULIET PENNINGTON