Travel
Hawaiian Airlines is launching nonstop flights between Boston and Honolulu
Getting to the Aloha State is about to get a whole lot easier.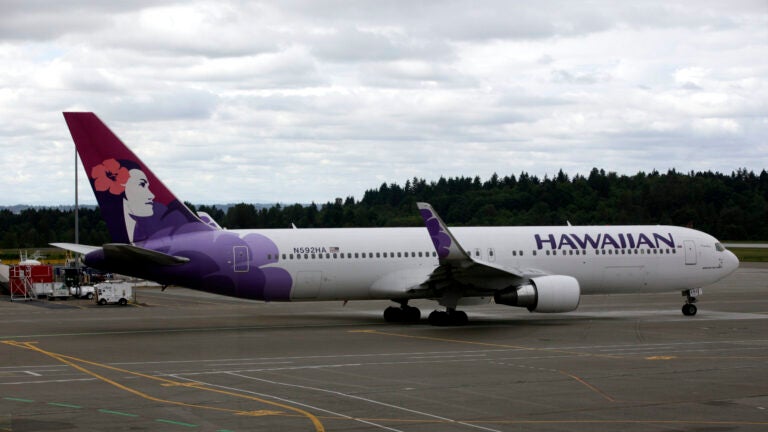 Here's something warm to think about this winter: Hawaiian Airlines will launch nonstop service from Logan International Airport to Daniel K. Inouye International Airport in Honolulu this spring, according to a statement from the airline Thursday.
The 5,095-mile route from Boston to Hawaii's capital, which begins April 4, is billed by the company as the longest regularly scheduled domestic route in the country, according to the release.
"Honolulu will be Logan's 76th nonstop domestic destination, and with New Englanders coming off a long winter, this flight's start date is worth the wait," Massport CEO Thomas P. Glynn said in a statement.
This new service could cater to the nearly 500 people traveling between eastern New England and the Aloha State on any given day, the airline said. As of now, Boston is the largest market in the country without nonstop service to the islands.
Hawaiian Airlines is offering a special round-trip fare of $617 ($1,776 for first class service) for the month of April, with the exception of certain dates, if booked by Sunday, Sept. 16.