Travel
The Wall Street Journal ranked Logan Airport as one of the top 10 in the U.S.
In its first-ever airports ranking, the publication evaluated size, reliability, value, and convenience.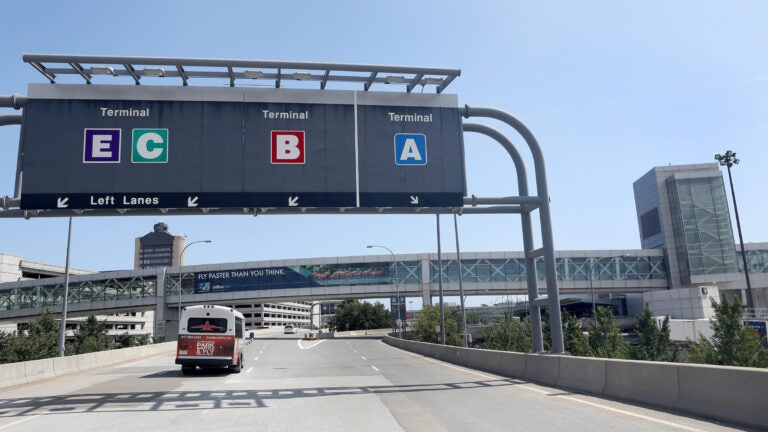 The Wall Street Journal named Logan International among the top 10 best biggest airports in the U.S. in its first-ever ranking of airports.
Logan came in at No. 10 on the list, which evaluated the country's 20 largest airports by taking into account 14 factors in the categories of reliability, value, and convenience, as well as a survey of more than 4,800 readers.
Denver International Airport ranked No. 1.
For reliability, the publication looked at on-time arrivals, cancellations, average arrival delays, taxi time for departures, and average wait times at TSA checkpoints. For value, it looked at the average domestic fare, the market dominance of each airport's largest airline, the cheapest on-site parking, rental car taxes, and the average UberX price to get to the convention center. For convenience, it looked at Wi-Fi speed, Yelp food ratings, the maximum walking distances, nonstop cities served, and the satisfaction score from WSJ readers in the survey.
"Having clean, modern facilities matters, and airports across the country have upped their game significantly," wrote Scott McCartney. "Airports say their own research shows what often matters most isn't dramatic public art or even comfortable seating or power plugs. It's clean bathrooms."
When it comes to reliability, Logan's TSA checkpoint average wait time (3:55) ranked second overall. For value, Logan's strongest results were in two areas: passenger share of largest airline (31.2 percent) and the average UberX price to get to the convention center ($23.14), ranking fifth among the 20 airports in both categories. Finally, when it comes to convenience, Logan did the best in the maximum walking distance at the airport (1,320 feet), ranking fourth. Logan's worst score was in the category of cheapest on-site parking ($26), where it ranked 18th.
Readers gave Logan an overall "B" rating, with 49 percent of 1,650 readers assigning that grade. Readers took into account factors such as security, restaurants, shopping, bathroom cleanliness, ease of use, airline clubs, and electric charging outlets.
The publication also highlighted tips from readers for each airport. Readers lauded Logan's nursing room for mothers, complete with a sink and electrical outlets, and the food at Legal Sea Foods Test Kitchen, saying the wait is "worth it." Terminal tips included noting a "side" security line between terminals C and E that could be helpful when regular lines are long, and a "decent" lounge located in terminal C.
Many negative remarks from readers had to do with traffic to the airport, which one reader called "brutal." Readers recommended avoiding airport traffic by taking the T, a commercial van, or bus rather than driving, and also by utilizing the airport's water shuttle when weather permits.
You can see how Logan ranked in all categories here.