Travel
Your guide to surviving winter — with a little fun thrown in
For those of you who can't hibernate or migrate south, we suggest scheduling some fun.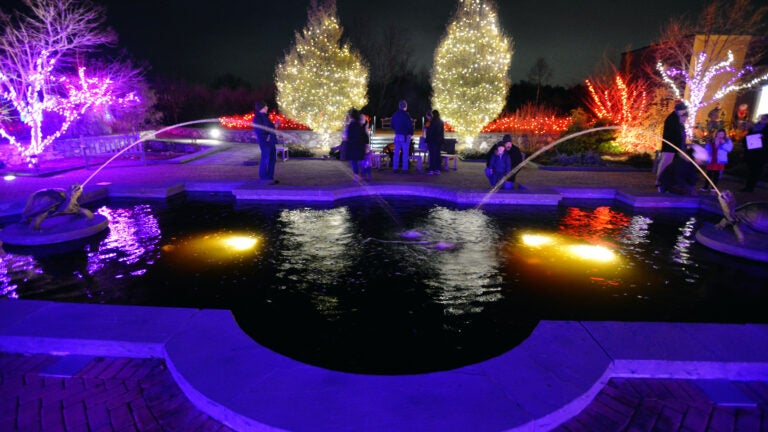 We've got 120 days until spring and too much holiday angst to have no survival plan for the next few months. For those of you who can't hibernate or migrate south, we suggest scheduling fun. Here are some ideas to get you started.
Take in a show
"The Nutcracker'' and "A Christmas Carol'' are obvious choices but not the only ones. "The Urban Nutcracker'' at The Shubert Theater puts a hip-hop spin on the classic beginning Dec. 20. Cost: $28 and up. www.bochcenter.org.
If burlesque is your thing, get tickets (and a baby-sitter) for "The Slutcracker'' at the Somerville Theater. Cost: $30. www.somervilletheatre.com.
At the Paramount, "Black Nativity'' retells the Christmas story with gospel and the poetry of Langston Hughes. Cost: $35 and up. www.blacknativity.org.
Eat, drink, be merry
Combine dinner and a sightseeing walk through Chinatown or the South End. Bites of Boston offers two tours in November, "Chinatown's Culture & Cuisine'' and "South End Sweet & Savory.'' In December, it's just the latter.
Tours begin midday and include stops at five or six restaurants and a 2½- to 3-hour guided walk. Cost: $65 to $69 per person. www.bitesofbostonfoodtours.com.
To skip the savory and go just for the sweet, Off the Beaten Path Food Tours runs a 90-minute chocolate-only tour in Harvard Square three times a day on Saturdays. TripAdvisor reviews are persuasive: 94 percent of people rated it "excellent.'' Cost: $30. www.offthebeatenpathfoodtours.com
On Feb. 1 and 2, the Extreme Beer Fest will include 120 beers from more than 400 brewers at Seaport World Trade Center. Cost: $65. www.beeradvocate.com
Take a breather
With its 175 acres and 17 gardens, Tower Hill Botanic Garden is lovely any time of year. But "Night Lights'' turns it into a real oasis.
Indoor and outdoor gardens are aglow, as is a Fairy Light Walk through the forest. Grab a light dinner at the farm-to-table cafe or hot beverages and s'mores outside. Nov. 23 to Dec. 30, Tuesdays to Thursdays, 4 to 9 p.m., and Fridays to Sundays, 4 to 10 p.m.
Cost: $16-18 for adults, discounts for seniors and kids. Tickets must be purchased online. www.towerhillbg.org
Sweat it out
Exercise is a good antidote to the doldrums, especially when it includes Santas in Speedos. Join nearly 700 runners in nothing but Santa hats and tiny swimsuits for a 1-mile run on Dec. 6 to raise money for the Play Ball! Foundation, which gives kids who can't afford sports uniforms and pay-to-play fees a chance to get on the field or court.
You must be at least 21 to run. If you'd rather enjoy the spectacle from the sidelines, visit the website for the race route. Cost: $30. http://ssrunners.org/. (It's worth checking out the photo gallery.)
Or, join the Boston Road Runners on Dec. 1 for a run, s'mores, and big Yankee Swap that benefits the group's youth running program. Registration is free, but donations are encouraged.
Routes range between 3 and 16 miles. S'mores and hot chocolate will be served at 9:15 a.m., and the Yankee Swap starts at 9:30 a.m. Spend no more than $5 on your gift and wrap it. Visit Boston Road Runners on Facebook.
One-stop shopping
You can shop lots of places for holiday gifts but not so many if you want something local.
The SoWa Winter Festival brings together 74 local artisans over two weekends, Nov. 30 to Dec. 2 and Dec. 7-9. Hours vary. Cost: Free, but if you drive, parking is $10. www.sowaboston.com.
You'll find jewelry, ornaments, decor, foods, and more from 125 regional artisans at the South Boston Holiday Market on Dec. 15 and 16. The market will be held in the Innovation and Design Building from 11 a.m. to 6 p.m. Cost: Free. www.newenglandopenmarkets.com
Latkes and lights
Celebrate the start of Hanukkah on Dec. 2 on the Boston Common with the lighting of the tallest menorah in New England. Festivities will include a Berklee music ensemble and refreshments.
The menorah is lit at 4 p.m. and again nightly during Hanukkah's eight days. But times vary, so check the website. Cost: Free. www.jewishboston.com.
The Museum of Fine Arts is hosting a Festival of Lights on Dec. 5 from 4:30 to 10 p.m. that will include music, art, tours, and a menorah created by local artists. Cost: Free. www.mfa.org
Ladies might like "Menorahs and Martinis: Girls Night Out'' at the Chai Center in Brookline. The evening, sponsored by the Young Jewish Professionals of Boston, will include a gourmet latke bar, mocktails, and cocktails. Cost: $15. www.yjpboston.org