Travel
This New England state was just named the craft beer capital of the U.S.
Two other New England states came in high in the report's ranking of craft beer popularity as well.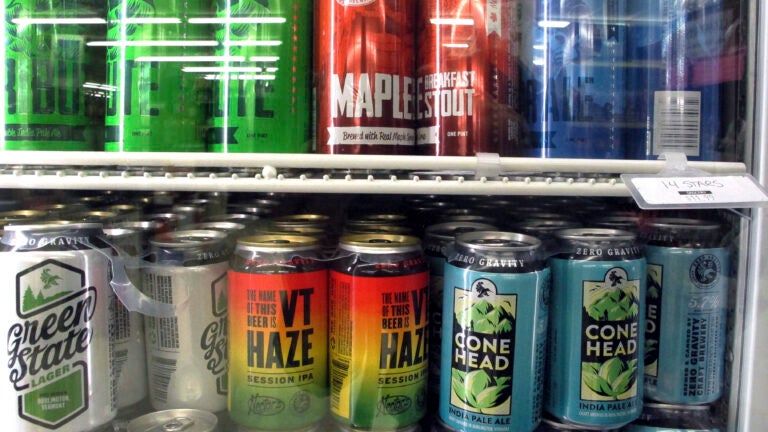 As if gorgeous mountains, historic covered bridges, and delicious maple syrup weren't enough of a reason to head to Vermont, a new report gives travelers more motivation: So. Much. Craft beer.
Vermont was named the craft beer capital of America in a report released last month by C+R Research called "The State of Craft Beer." According to the report, America's interest in craft beer has grown significantly in the last decade or so, with craft breweries increasing from 1,511 nationwide in 2007 to 6,655 as of July of last year.
C+R Research reported that there are 11.5 craft breweries for every 100,000 adults aged 21 or older in Vermont, the most of any U.S. state, and that Vermont produces the most beer: 151.2 pints for every adult aged 21 or older. Additionally, Vermont ranked second in the nation for its craft beer financial impact, with adults aged 21 or over spending $667 per capita (topped only by Colorado at No. 1, where adults spend $764 per capita).
Maine and New Hampshire also came in high in the report. Maine, at No. 3, has 9.6 breweries for every 100,00 adults aged 21 or older, according to the report, and New Hampshire, at No. 9, has 5.6. The Granite State was also among six states named in the report where craft beer has grown the most since 2015, with a 33 percent increase (the other five were New Jersey, Kentucky, Oklahoma, North Carolina, and Virginia).
Because Massachusetts ranked in the top 25 (coming in at No. 25), it was labeled among the "craft beer enthusiast states." Massachusetts has 2.5 breweries for every 100,000 21-plus adults, according to the report.
Connecticut and Rhode Island landed in the bottom 25, and therefore were grouped among the states that "haven't quite caught the craft brewery fever yet." Connecticut ranked No. 26 with 2.2 craft breweries per 100,000 21-plus adults, and Rhode Island ranked No. 30 with 2.1.
Data from the report was compiled by the Brewers Association, an American trade group of more than 7,200 craft brewers, suppliers, and distributors, and the Alcohol and Tobacco Tax and Trade Bureau.