Travel
12 photos of this year's Ice Castles in New Hampshire
2019's attraction includes a 100-foot slide, the longest slide yet.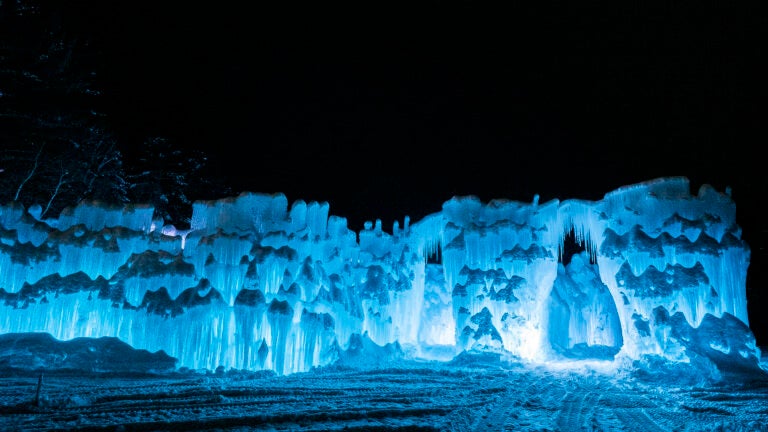 The towering, prismatic Ice Castles have returned to New Hampshire, opening in a new location in North Woodstock last Friday.
The massive sculptures weigh more than 20 million pounds and include tunnels, thrones, archways, fountains, slides, and LED lights. The New Hampshire location, one of six Ice Castles spots in North America, boasts a 100-foot slide this year — that's the longest slide yet, according to the company.
Visitors can watch fire performances, take photos with characters dressed as snow princesses, and, for the first time, buy tickets for horse-drawn sleigh rides. Ahead, check out photographs of the 2019 Ice Castles in North Woodstock.