Travel
6 New England towns to visit in March
You can attend a St. Patrick's Day parade, taste so much maple, and more.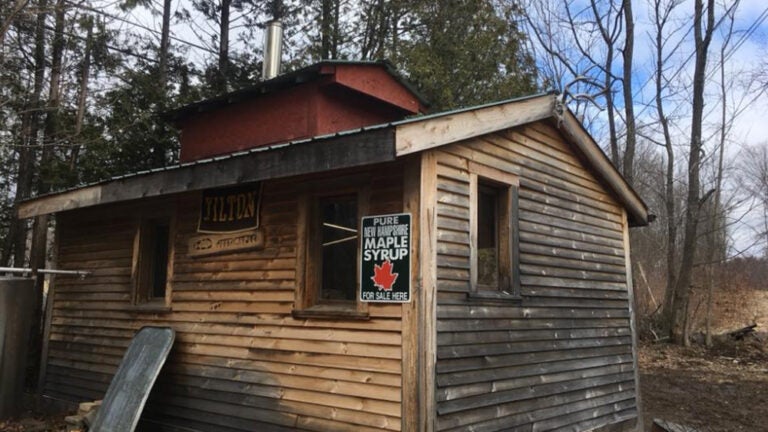 As spring approaches, there is plenty to do and see and taste across New England. Ahead, discover six places worth visiting throughout the month of March.
Old Saybrook is calling your taste buds on March 2, when it hosts its 23rd Annual Old Saybrook Chili Fest on Main Street. You can taste the chili of more than 20 local chefs and then vote for your favorite. (Purchase a ballot for $10 at stations along Main Street during the event, or at the Old Saybrook Chamber of Commerce at 1 Main St.) Money raised will benefit the C.W. Hunter Scholarship Fund for high school graduates, and the chefs of the top three winning chilis will receive a donation to the charity of their choice.
Mount Snow is hosting a Mardi Gras hurrah on March 2, and will be giving away more than 12,000 beads at locations all over the mountain  — in the lift lines, at the lodge, and during live music performances at its après ski venues. Speaking of which, you can groove to the Cajun rhythms of Massachusetts band Krewe Les Gras on the outside deck of Cuzzins Bar & Grill in the afternoon, followed by the sounds of Ohio funk artist Freekbass  inside the resort's Snow Barn at 9 p.m. (You must be 21 years old to attend the evening show.)
Take to the streets of Providence on March 9 to celebrate the holiday a little early during the city's annual St. Patrick's Day Parade. This year's parade will include 95 marching groups, five bagpipe bands, floats, costumed characters, clowns, Irish step dancers, and an antique fire truck, said Patrick Griffin, president of the St. Patrick's Day Parade committee. The event draws about 5,000 people, he said.
Did you know that earmuffs were invented in Maine? You'll learn fun facts like that at the 2019 Maine Science Festival, taking place March 13-17 at various venues across Bangor. Presenters from the University of Maine will highlight quirky Maine inventions at Cross Insurance Center. Other science-y options: Discover what makes soda so bubbly at Central Street Farmhouse, catch a fire and ice show at Bangor Public Library, and educate yourself about diadromous fishes at Maine Discovery Museum. The festival, in its fifth year, will include more than 70 events, activities, forums, workshops, films, talks, and exhibits at various venues. Many of the activities are free.
If frequenting sugar houses and tasting their wares is your ideal way of spending a weekend, you'll want to take note of the 24th Annual New Hampshire Maple Weekend happening March 23-24 across New Hampshire. Dozens of sugar houses will fling open their doors throughout the weekend, offering free samples and other activities. For example, Ben's Sugar Shack in Temple will give out free tours, wagon rides, and goodies such as maple cotton candy, doughnuts, and roasted nuts. At Just Maple at Green Acres Farm in Tilton, you can watch antique sugaring equipment demonstrations and eat hot dogs steamed in maple sap.
You'll want to bring your appetite to the 27th Annual Waltham Food, Wine, and Craft Beer Festival on March 28 at The Charles River Museum of Industry and Innovation in Waltham. More than 30 restaurants from across the city will showcase their food, which will range from Italian to Mediterranean to Cuban, and guests will be able to sample Massachusetts craft beer and various types of wine. Live music and a silent auction featuring prizes such as hotel stays, meals, and theater and sporting event tickets will round out the evening. Money raised at this ticketed event will benefit exhibits and programs at the museum.