Travel
This Logan restaurant is among the best for airport grab-and-go, according to USA Today readers
Hungry travelers should head to Terminal B.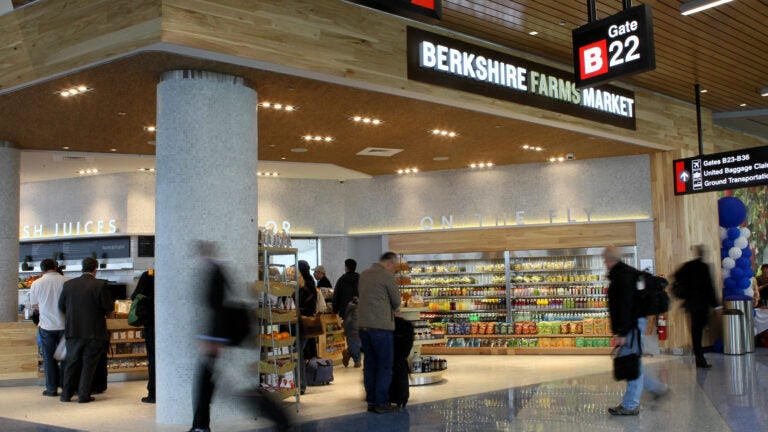 Airports are obviously not known as dining destinations. But when it comes to quick eats while traveling, Bostonians are pretty well off at Logan Airport, according USA Today's best airport grab-and-go dining list, released Thursday.
Berkshire Farms Market, a 1,200-square-foot market stocked with products made by Western Massachusetts purveyors, ranked No. 6. (The No. 1 spot on the list was Inca Tea Cafe in Cleveland Hopkins International Airport.)
"Passengers traveling through Boston Logan International Airport can pick up many Berkshire specialty foods, including cider, kombucha, cheese and deli meats at the Berkshire Farms Market in Terminal B," USA Today wrote.
For the 10Best Reader's Choice Awards lists, USA Today travel experts select 20 nominees in topics that range from food to lodging, destinations to things to do, and then ask readers to cast votes to determine the top 10. You can view the full list of best airport grab-and-go dining here.