Travel
Low-cost airline Frontier launches service out of Logan Airport
The airline's first route from Boston takes travelers to Florida.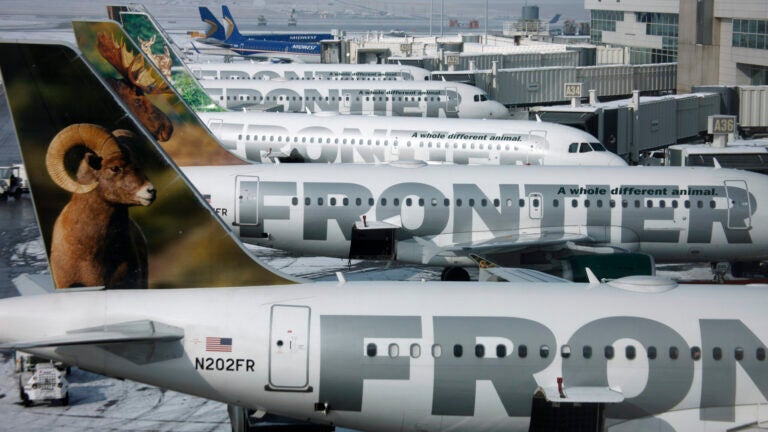 Low-fare carrier Frontier Airlines is now open for business at Logan International Airport.
Frontier announced in January that it would begin servicing Logan customers in April, and the airline starting flying from Boston to Orlando International Airport in Orlando on Friday.
The daily, seasonal route to Orlando leaves Logan at 12:10 p.m. and arrives in Florida at 3:22 p.m. On the return side of things, it departs from Orlando at 8:20 a.m. and arrives at Logan at 11:20 a.m. Customers fly on the airline's Airbus A320.
Frontier will launch two more nonstop seasonal routes from Boston in the next week and a half. Logan customers can fly Frontier daily to Denver International Airport in Denver beginning April 30, and to Raleigh-Durham International Airport in Morrisville, N.C. on Mondays, Wednesdays, Fridays, and Saturdays starting May 1.