How to Boston
Amtrak to increase high-speed train service between Boston and Washington, D.C.
The new service begins May 4.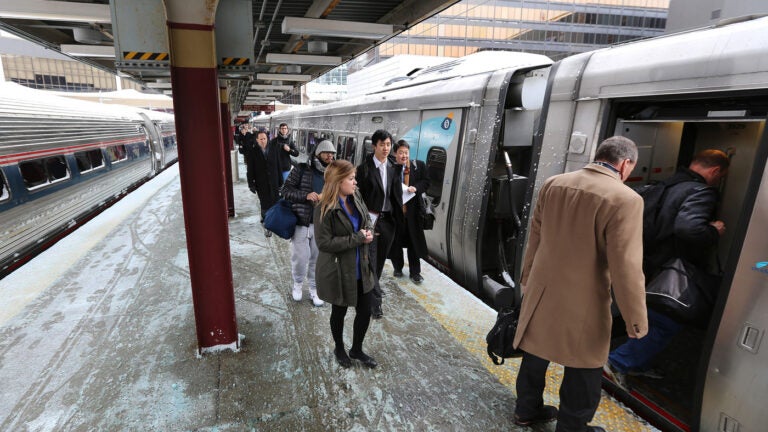 Amtrak customers asked for more travel opportunities between Boston and Washington, D.C., and Amtrak answered.
The high-speed Acela Express currently makes 10 round-trip journeys between Boston and Washington, D.C. on weekdays, three on Saturdays (though one northbound train departs from New York), and six on Sundays. In response to customer requests, Amtrak is adding another round-trip journey on Saturdays between Boston and Washington, D.C. aboard the Acela Express service, according to an Amtrak statement. The service will begin May 4.
The departure times are subject to change throughout the year, according to an Amtrak representative, but when service begins, the new train 2255 is scheduled to depart Boston at 12:55 p.m. and arrive in Washington, D.C. at 8:01 p.m., and the new train 2252 will depart Washington, D.C. at 10:50 a.m. and arrive in Boston at 5:58 p.m.
"These additional departures aim to serve our customers' needs as we prepare for the roll-out of our next generation Acela Express service beginning in 2021," said Richard Anderson, Amtrak CEO and president, in the statement.
That new fleet of Acela Express trains will include upgrades such as leather seats, personal electrical outlets and USB ports, dual tray tables, an improved seat reservation system that easily distinguishes seat availability, and six LED screens per car that provide real-time information such as conductor announcements,  location, and train speed, according to a statement posted in August. The new trains will accommodate 386 passengers, an increase of 30 percent.
Tickets are now available for the new Saturday service.