Travel
Southern Airways Express will begin service to Nantucket from 3 New England airports
Customers will travel on a nine-seat turbine aircraft.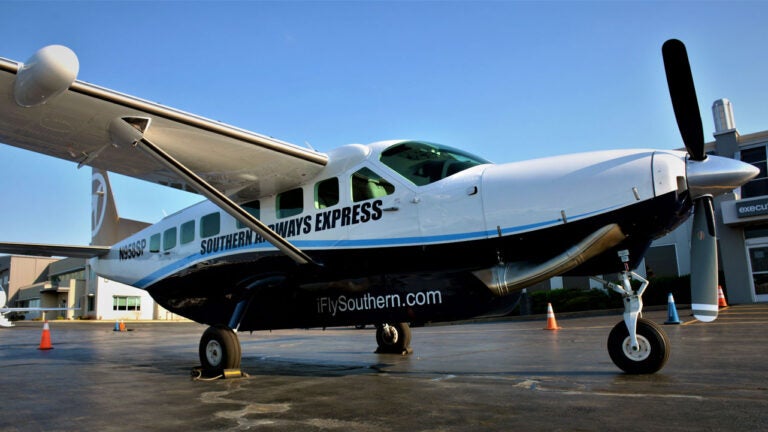 New Englanders will have more ways to get to Nantucket beginning in June.
Pompano Beach, Fla.-based commuter airline Southern Airways Express announced on Wednesday that it will fly out of New England for the first time, launching a seasonal service to Nantucket Memorial Airport from three New England airports: Norwood Memorial Airport in Norwood, Tweed New Haven Regional Airport in New Haven, Conn., and T.F. Green International Airport in Warwick, R.I.
Spring is in the air finally & we're excited to announce our new route to #Nantucket via @iflysouthern! The "Island Hopper" service starts June 14 & will run through mid-October. ✈️?☀️ pic.twitter.com/rnb1hN5Mgh

— T.F. Green Airport (@tfgreenairport) May 22, 2019
The flights to and from Warwick and Norwood will operate daily except on Tuesdays and Wednesdays from June 13 to Oct. 14, and fares will begin at $179 each way. The New Haven route will offer flights on Fridays, Saturdays, and Sundays from June 14 to Oct. 14, with fares beginning at $199 each way. Travelers on all three routes will fly on a Cessna Grand Caravan, which is a nine-seat turbine aircraft.
"We are excited about bringing this key gateway to our new Nantucket hub," said Mark Cestari, chief commercial officer at Southern Airways Express, in a statement. "We expect the service to cater to both the weekend crowd as well as island locals looking for a convenient rail connection to New York City."
According to Southern Airways Express, this is the first time that Tweed New Haven Regional Airport has offered scheduled service to Nantucket since Provincetown-Boston Airlines, which closed in 1988, operated a route in 1987. This is also the only scheduled service from Warwick to Nantucket and the first-ever commercial airline service offered at Norwood Memorial Airport, according to a press release.
Tickets are currently on sale for all three routes.