Travel
A Colombian tall ship is coming to Boston this week
The ARC Gloria will dock from Friday through Monday at Fan Pier.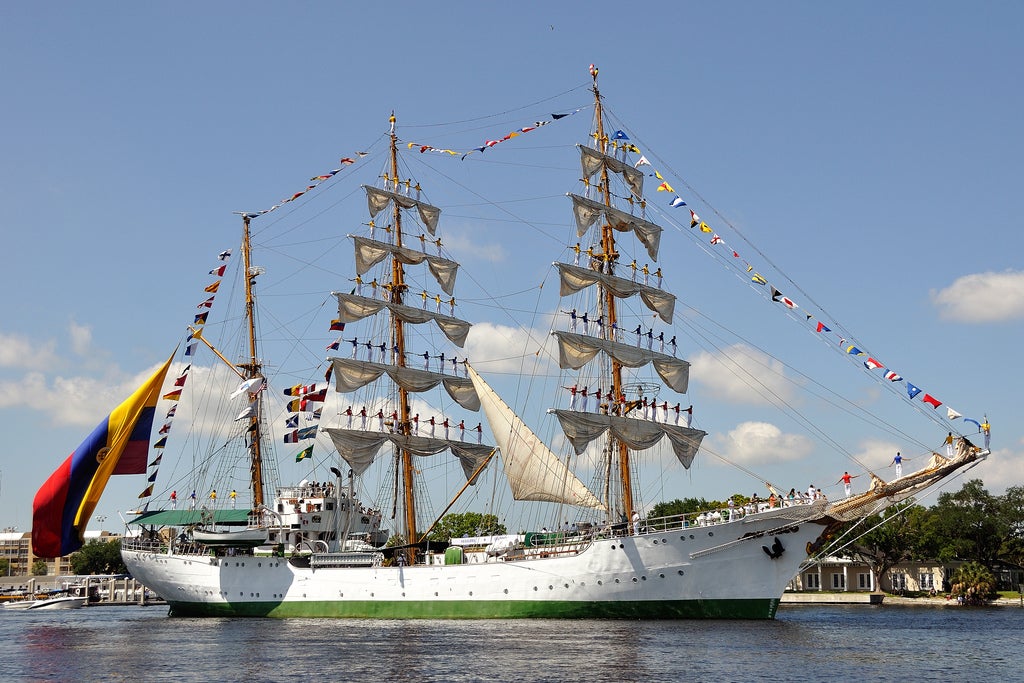 A tall ship from Colombia will arrive at Fan Pier in Boston Harbor on Friday, and you can tour it for free.
The ARC Gloria, the flagship of Colombia and training ship of the Colombian Navy, will dock in Boston through Monday as part of the Colombian bicentennial celebrations commemorating the anniversary of Colombia's formal independence from Spain.
The ship will arrive at 8 a.m. Friday and begin welcoming visitors at 9 a.m. Guests can meet the crew and learn about Colombia's naval traditions, history, heritage, and culture through a guided narration and special exhibition full of posters and photos. The narration will be available in English, Spanish, and Portuguese.
The three-masted sailing vessel is commanded by Captain Camilo Gutiérrez and manned by a 156-member crew, including cadets who learn to work as a team to raise the ship's 23 sails, among other tasks. The crew will also contain six foreign official guests from Perú, Ecuador, and Mexico, as well as officers from the Colombian Army, Air Force, and National Police.
Francisco Santos, the ambassador of Colombia to the United States, will greet the crew when the ship arrives.
Visiting hours are Friday from 9 a.m. to 2 p.m., Saturday and Sunday from 11 a.m. to 9 p.m., and Monday from 9 a.m. to 11 a.m. Admission is free.