Summer
5 New England islands that aren't Martha's Vineyard or Nantucket
Block, Chebeague, Sheffield, Vinalhaven, and the Boston Harbor Islands make for an excellent day (or overnight) jaunt.
Who says you have to travel far for an island reprieve this summer?
New England has plenty of islands, including lauded locales like Nantucket and Martha's Vineyard, but others offer as much charm — without the crowds.
Here are five other islands worth considering for a day trip or overnight excursion.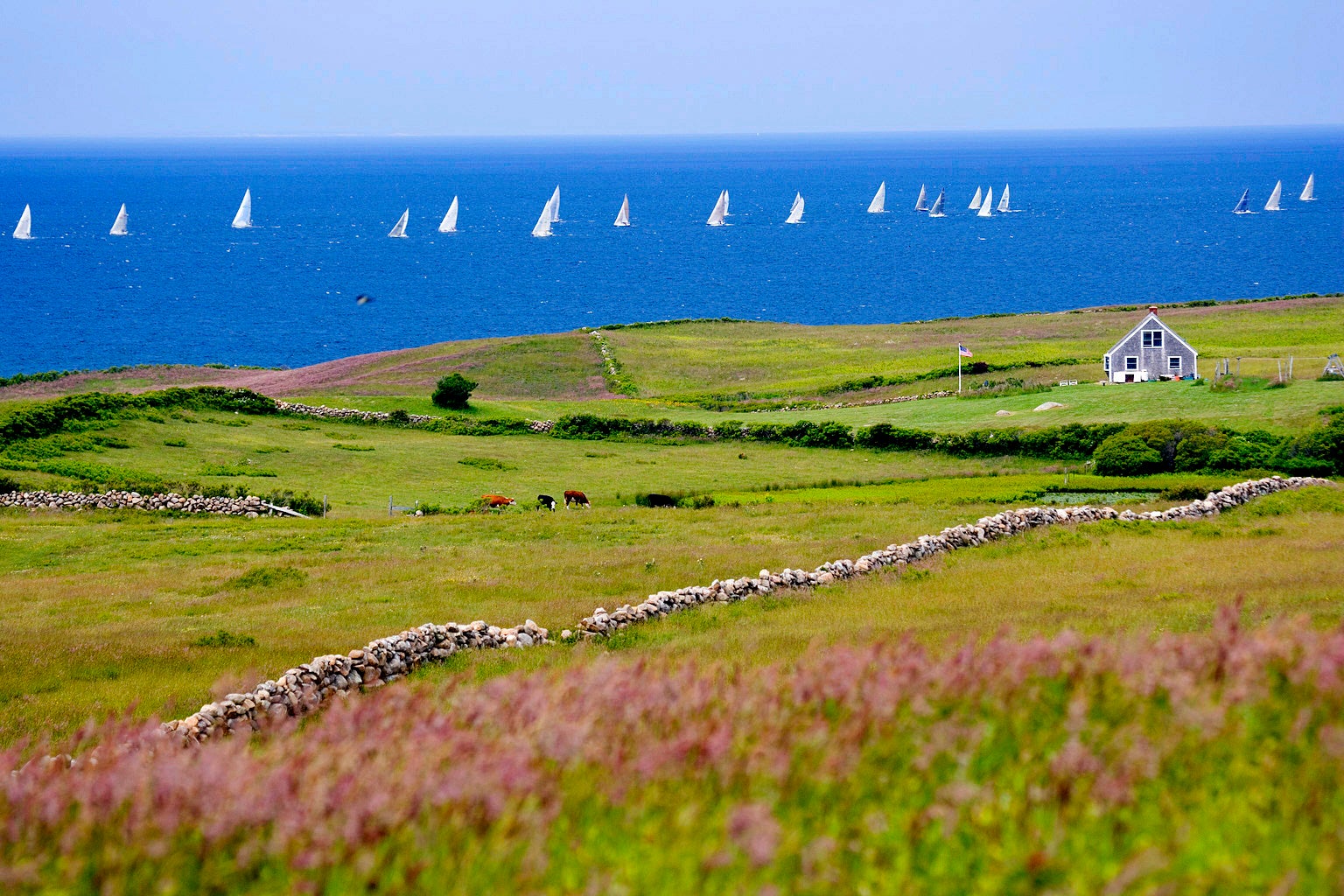 Block Island, located 12 miles off the Rhode Island coast, is full of beaches, inns, shops, and restaurants. You can tour the island via land, helicopter, or sea, or explore it on your own by renting a car, bike, or moped; adventurous spirits can book a horseback-riding, kayaking, or boating excursion. Hikers will find trails in the Lewis-Dickens Farm Wildlife Refuge with panoramic views of the ocean.
Before planning a trip, check out the island's summer calendar of events, which includes everything from a parade on July 4 to a music and arts festival on Aug. 4. Book a room at a hotel or inn to extend your stay. The 1661 Inn is a quaint destination that's just a short walk from the ferry.
Get there by private boat, ferry, or plane.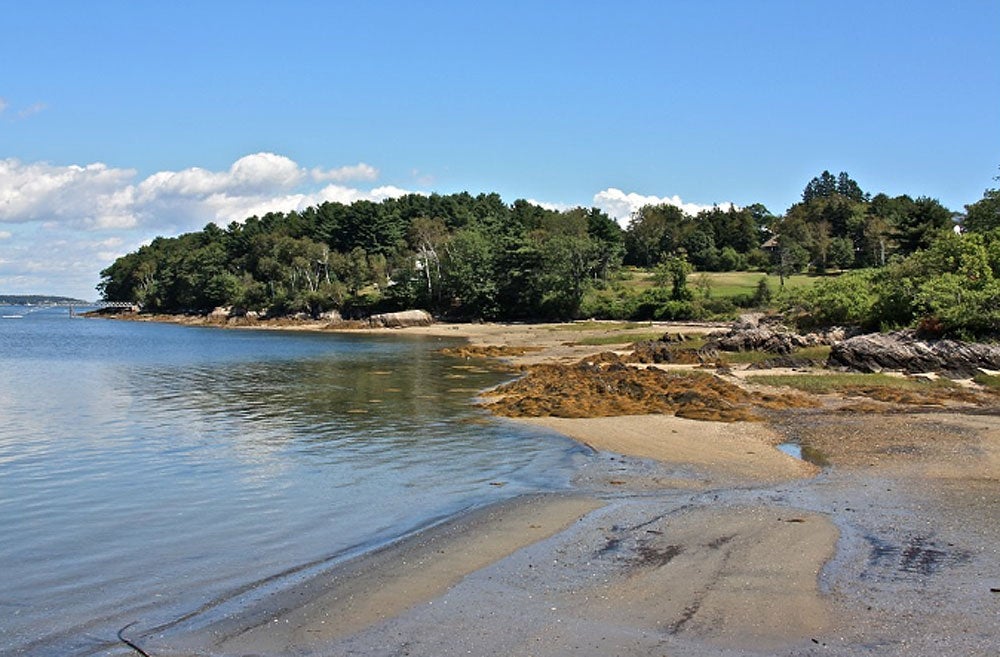 Chebeague Island, the largest island in Casco Bay, is located about 10 miles off the coast of Portland, Maine. When you get there, you'll want to head to Indian Point Beach, dubbed one of the best hidden beaches in New England by Yankee magazine, where, at low tide, you'll discover a sandbar that leads to another small island called "Little Chebeague." After that, you can get your history fix at the Museum of Chebeague History, housed inside an 1871 schoolhouse. Speaking of history, you can play golf at the historic Great Chebeague Golf Club, which has a clubhouse that was built more than 200 years ago.
If staying the night, the historic Chebeague Island Inn, with its picturesque porch, was ranked among the top 10 hotels in New England by Conde Nast Traveler in 2018.
Get there by Casco Bay Lines, Chebeague Transportation Company, and Chebeague Water Taxi.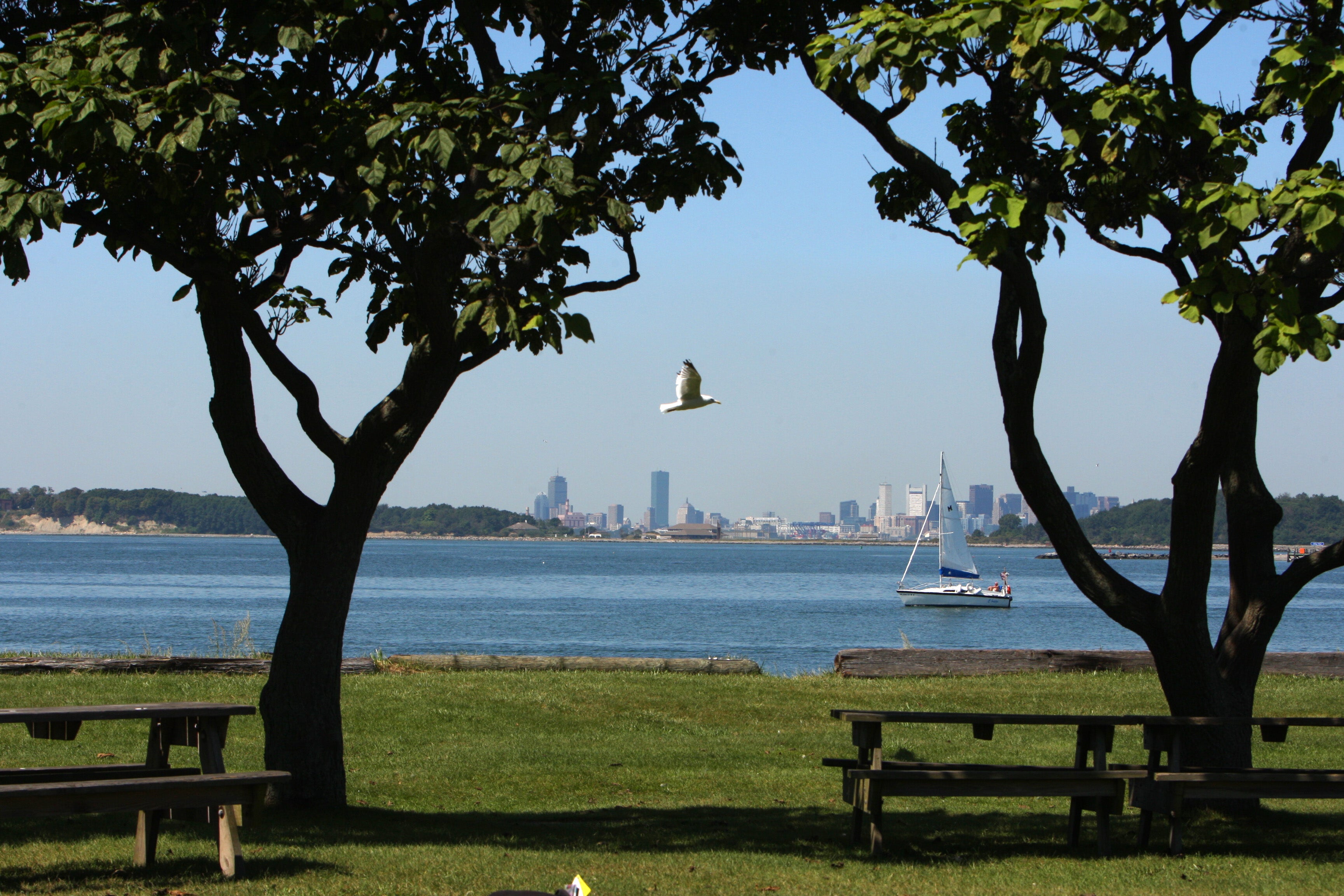 It's a short ferry ride from downtown Boston to the Boston Harbor Islands, made up of 34 islands and peninsulas. The islands offer a variety of activities, such as hiking, swimming, picnicking, camping, touring historic sites, and watching beautiful sunsets in the harbor. Campers can rent a yurt on Peddocks Island (or a tent if that's preferable), history buffs can explore a Civil War-era fort on Georges Island, and beach lovers can spend the day on the sand on Spectacle Island. Spectacle Island hikers can also climb up North Drumlin, the highest hill on the Boston Harbor Islands.
Special events take place on the islands all summer long, such as themed camping nights, parades, and clambakes, so you'll want to check the calendars posted for each island on the Boston Harbor Islands' website.
Get there by private boat or ferry.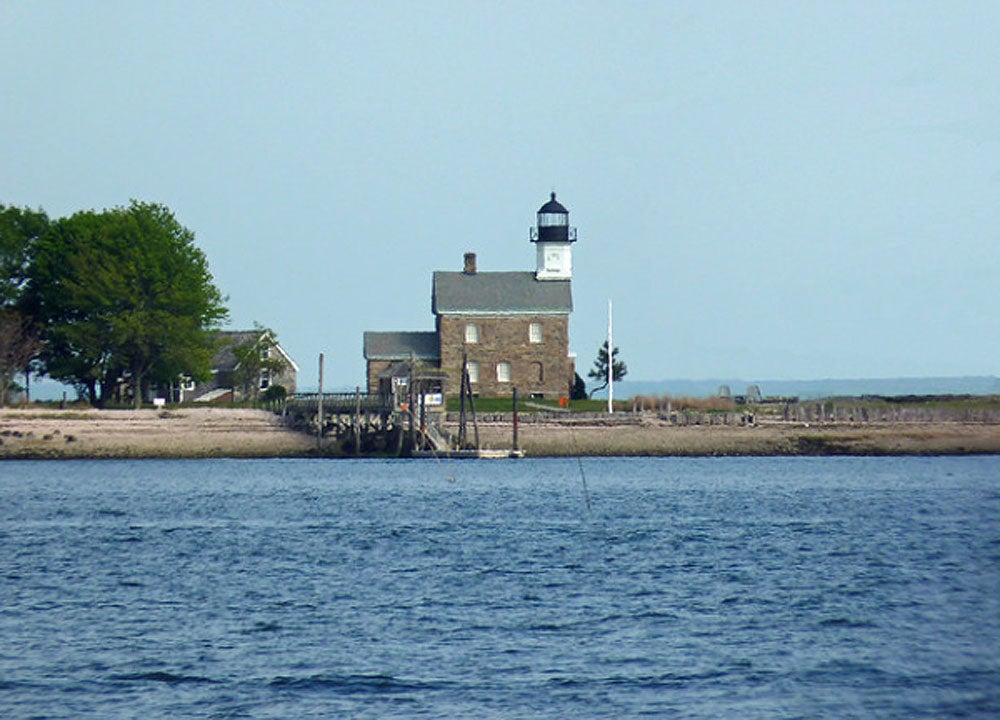 How's this for a day trip? Hop on a ferry from Norwalk to Sheffield Island in Norwalk Harbor, courtesy of the Norwalk Seaport Association, to tour the 1868 Sheffield Island Light, a two-and-a-half story, 10-room lighthouse. You'll examine the lighthouse's period furniture and hear what life was like for 19th century lighthouse keepers. After that, you can walk along the beach and follow a nature trail through the Stewart B. McKinney Wildlife Refuge.
You can't stay overnight on this island. Get there by ferry.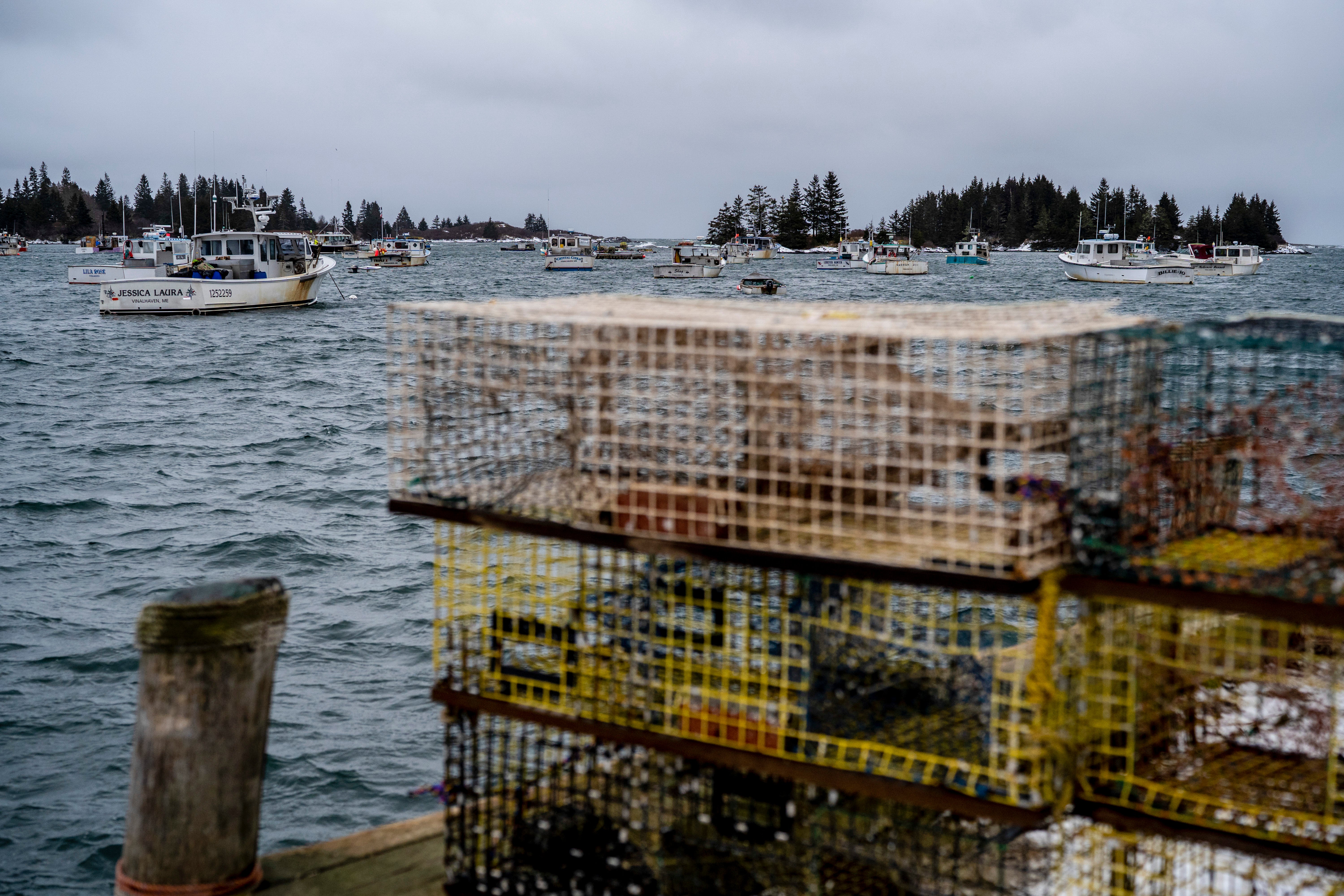 The crescent-shaped Vinalhaven Island, located in the Penobscot Bay 12 miles off the coast of Rockland, is Maine's largest off-shore island community and home to one of the world's largest lobster fleets. You can explore the Main Street's restaurants, shops, and art galleries, then cool down by leaping into either Booth's Quarry or Lawson's Quarry. The island has several nature preserves and parks, including Armbrust Hill Town Park, which has a playground and trails that lead to Trolley Cliff and its stunning views of the harbor. If you want to head indoors, you can immerse yourself in island history at the Vinalhaven Historical Society.
Guests staying overnight can book a cabin or an inn.
Get there by ferry from Rockland or fly in via Penobscot Island Air at Knox County Regional Airport in Owls Head.