Travel
These are the top 10 campsites for fishing in Massachusetts, according to MassWildlife
Grab your tent and fishing rod and head to one of these local spots.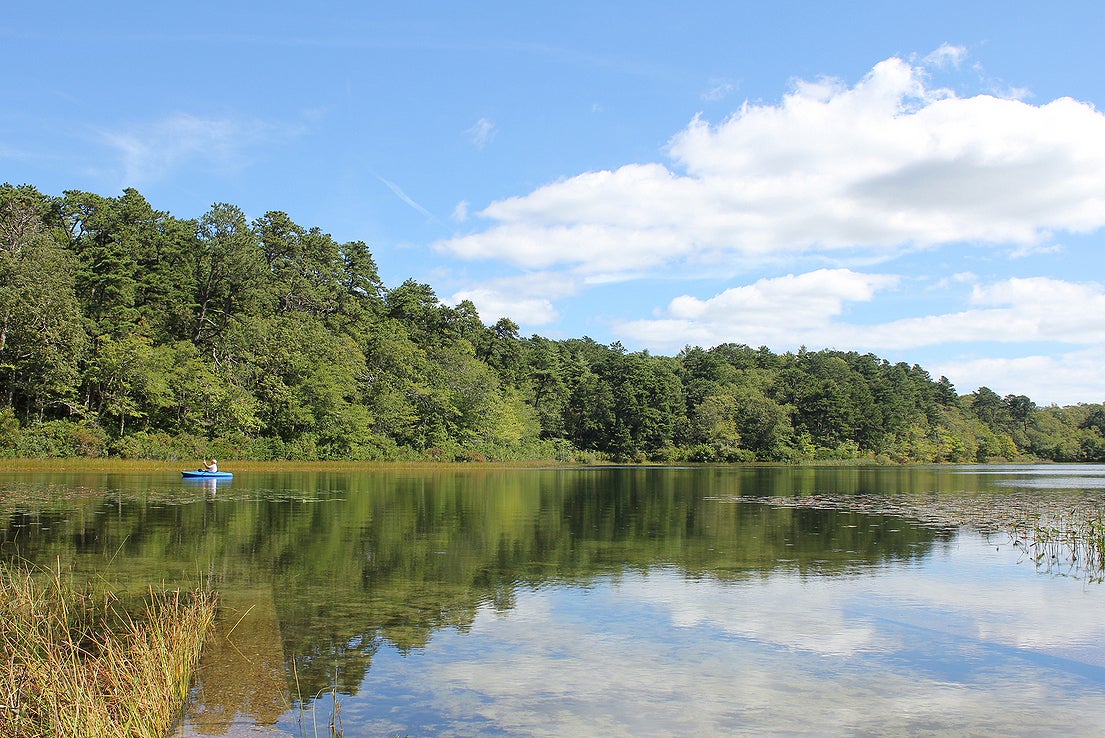 If your idea of a perfect camping trip involves a fishing rod, lures, and bait, Massachusetts has plenty of options.
Ahead, discover the top 10 camping spots for fishing in Massachusetts, courtesy of the Massachusetts Division of Fisheries and Wildlife (MassWildlife). The parks were chosen based on shoreline accessibility, the amount and types of fish in the bodies of water, the geographic location and scenery, and family-friendly amenities.
Folks age 15 and over are required to have a fishing license before fishing in Massachusetts, which can be purchased online.
1. Clarksburg State Park in Clarksburg has 45 camping spaces near Mauserts Pond, where anglers will find bullhead, pickerel, and perch. Also, the nearby Hoosic River is annually stocked with trout.
2. Daughters of the American Revolution State Forest in Goshen has 50 campsites near Upper Highland Lake, which is stocked annually each spring with trout. At Lower Highland Lake, anglers will find largemouth bass and yellow perch.
3. Mohawk Trail State Forest in Charlemont has 47 campsites and trout fishing in the Deerfield River and Cold River.
4. Tolland State Forest in Otis has 97 campsites, and anglers will find bass and stocked trout in the Otis Reservoir.
5. Beartown State Forest in Monterey has 12 campsites and Benedict Pond has largemouth bass, yellow perch, and golden shiners.
6. Lake Dennison Recreation Area in Winchendon has 151 campsites on the shores of Lake Dennison where anglers can fish for trout and bass.
7. Wells State Park in Sturbridge has 60 campsites near Walker Pond, where anglers can catch largemouth bass, pickerel, bluegill, yellow perch, and white perch.
8. Myles Standish State Forest in Carver has 400 campsites and Fearing Pond is stocked with trout in the spring and fall. Charge Pond, Curlew Pond, and Barrett Pond also are options for fishing.
9. Nickerson State Park in Brewster has more than 400 campsites and eight ponds with bass fishing. Four ponds — Cliff Pond, Flax Pond, Little Cliff Pond, and Higgins Pond — are stocked with trout in the spring.
10. Harold Parker State Forest in Andover has 89 campsites and 11 ponds where anglers will find largemouth bass and other fish.